Afari is hailed as one of Reggae music's leading lyricists and one of the world's most prolific dub poets, who always delivers with witty, creative and cleverly articulated content. Wine Pon Paper stays true to form and is destined to defy and redefine Reggae poetry.

Fittingly, the provocative single comes from one of the world's best edutainers, whose wit and insights skilfully merge serious messages with Jamaica's trademark sense of humour, resulting in laughter, love and learning. The masterful track was written and produced by Afari, and he deems it "edutainment at its very best."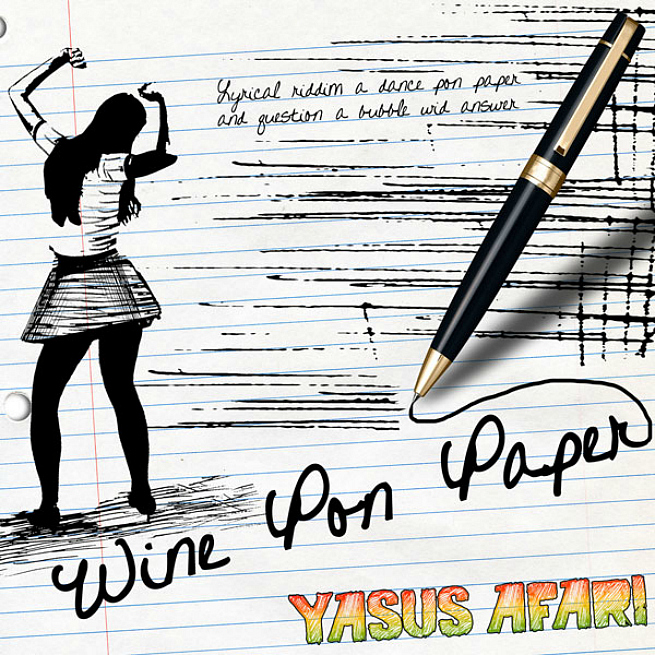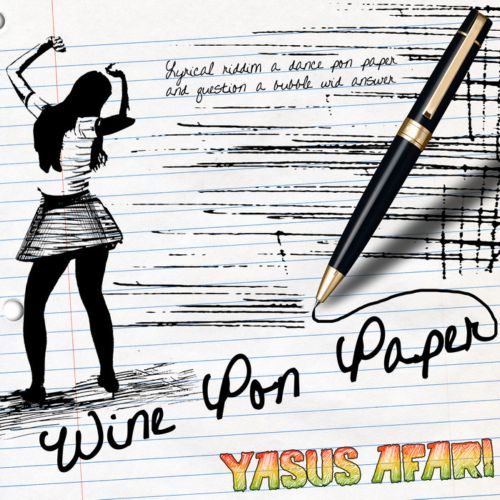 With profound lyrics fused over a catchy, Reggae rhythm,
Wine Pon Paper
is the prefect prelude to Afari's highly anticipated impending studio album,
Public Secret,
slated for a summer 2013 release. A Jamaican-born Reggae artist and dub poet Yasus Afari's signature poetic event, 'Poetry in Motion', celebrated its 10th anniversary in February 2013, as the annual rendition of Jamaica's rich poetic heritage that showcases leading poets and entertainers. In August 2011, he established the Jamaica Poetry Festival in Kingston. Afari's first anthology
Eye Pen
continues to be exceptionally well received, and his poetry album
Kiss Mi Neck
has created waves, as he continues to delight audiences at home and abroad. Deeply rooted in his Rastafarian faith, Afari is not only a dub poet, but also an author, philosopher and Reggae artist of unprecedented insight and inspiration. He is one of the original Christian Souljahs who engineered the cultural renaissance in Reggae and Dancehall music and the Dancehall culture, alongside other Rastafarian artists such as Garnet Silk, Tony Rebel, Everton Blenda, Uton Green, Luciano, Buju Banton, Sizzla, Capleton and Louie Culture, among others. More recently, Afari has been travelling the world to share his world views through his poetry, working in schools, colleges, community groups, universities and prisons, exploring ways to share a better 'overstanding' of black history, while supporting ways for communities to live and work together in our increasingly plural societies. Yasus Afari's Wine Pon Paper can be ordered on
Amazon
and
iTunes
now and on all major digital retailers.
Here is a snippet of the lyrics of "Wine Pon Paper":
Mi si pen all a wine pon paper,

when girls a give out dem number,

dem seh haul and pull-up mi selecta,

Fah the word soun have up the powa,

now lata is already greater,

lyrical riddim a dance pon paper,

and question a bubble wid answer,

and when the ink & the vibes start flow,

the stanzas them start fi grow,

so the fruits and works affi show,

and mi people dem glad fi know.

Wi have music dance and comedy,

story telling fashion and poetry,

now thoughts and words bring reality,

reality shape wi identity,

so wi think and make things happen,

now action brings the reaction,

and set the whole thing inna motion,

so if yuh don't plan to fail,

just join wid mi inna the celebration,

mek wi sen out a good vibration!