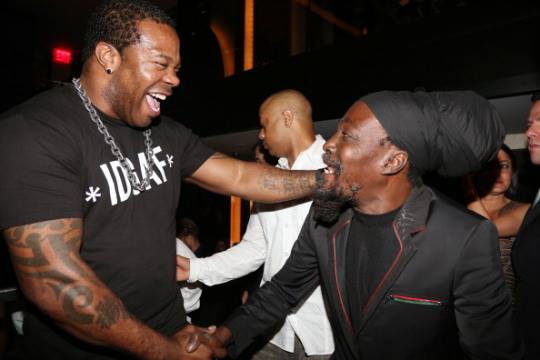 Junior Reid was a special guest at Jay Z's Club 40/40's 10th Anniversary on June 17th in New York City. Junior Reid was blinded by the paparazzi the red carpet but had a great attitude saying "One Blood, Jamaica's in the house."
"The party was off the chain, it was slamming. I had a good time at the party. I've been to the club before, it's one of my favorite spots in NYC. It's been a while since I have been in the hip hop scene and it was good reconnecting and working on some collaborations" says the veteran deejay.
After the party Junior Reid and Busta Rhymes were caught in the studio collaborating on a track. Look out for the upcoming release with Busta Rhymes, Akon, Junior Reid and Movado.
" I will be in Jamaica as mush as possible this summer. I'm working long hours in the studio on my new album" explains Reid.