These included Reggae Geel in Belgium with its all Jamaican line-up that saw performances from the likes of Freddie McGregor and Dub Tonic crew. In Germany she played the famed Reggae Jam festival on a billing that included Marcia Griffiths, Barrington Levy and Israel Vibration as a part of its offering to patrons attending this three day festival. It is this on-stage experience that Jah9 counts as the most powerful of all, considering what she regarded as limited rehearsal time and the rousing cheers from the audience and a subsequent encore performance.
Backed by Dean Fraser's band she took the Sundance Festival stage in Holland and many fans got to connect a face with the music for the very first time and no doubt solidify interest in her music.
Overall, Jah9 recounts the experience in Europe as one that was "an eye opener because I finally got the unique opportunity to see just how the music was impacting people."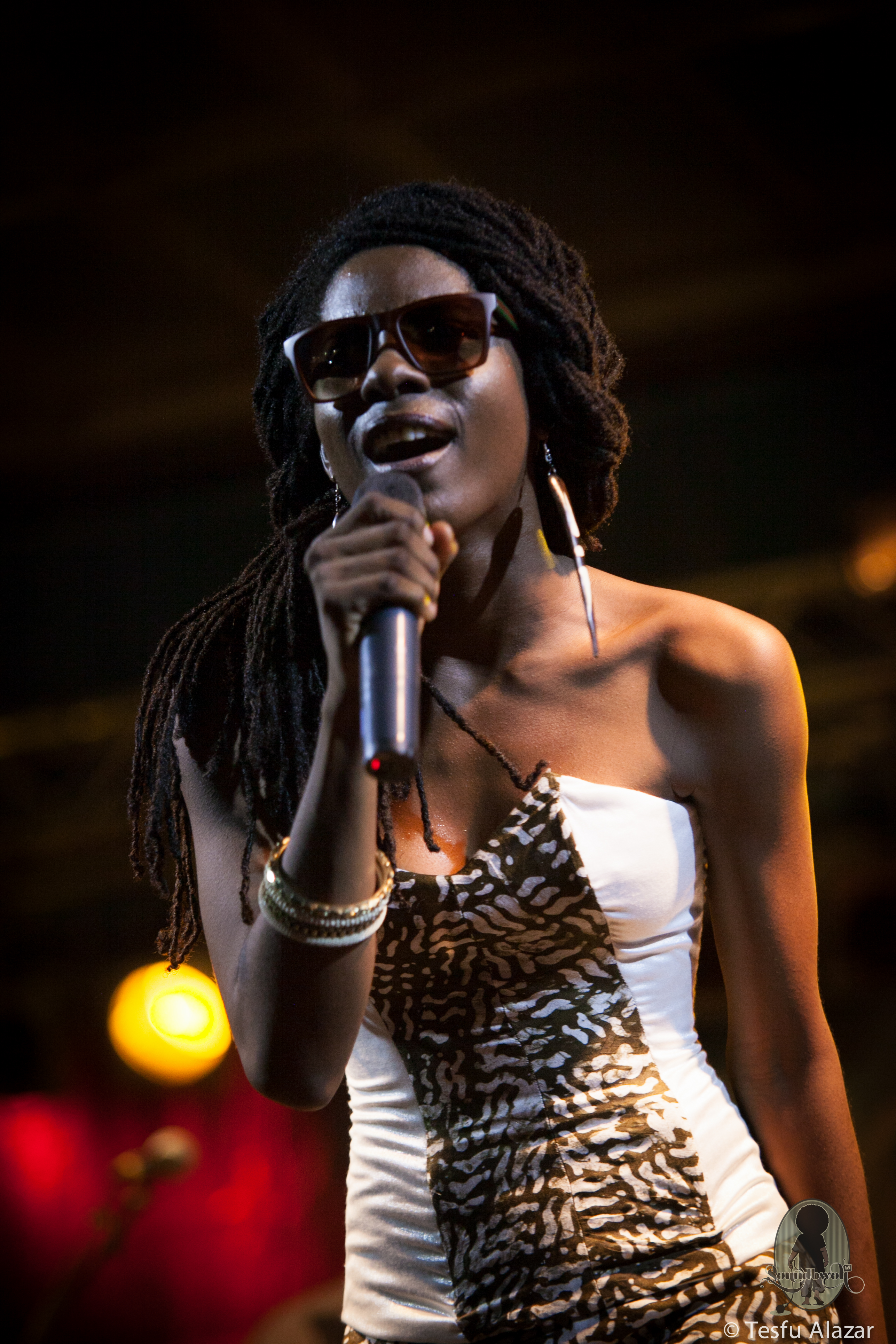 She returned to Jamaica recently only to set off again, this time to South Africa. The stop-off included a performance at the 21st staging of the Africa Alive Arts Festival in the city of Johannesburg where she delivered a highly anticipated performance alongside friend and producer Rory 'Stone Love' Gilligan No surprise again that the singer was among a wonderful lineup of creative luminaries that spanned not just music but also dance and poetry. Being a part of this festival was significant for her not only because she got to deliver her message and music on African soil for the first time; more so it was the fact that she felt she had come full circle as a musician, since years ago her performance journey began in poetry.
South Africa's weekly Mail & Guardian newspaper heralded the singer as a refreshing take on the now global reggae resurgence.
Upon the release of the Rory Stone Love produced New Name album this year, she affirmed her place in reggae music history with what some are calling a legendary debut. By and large, momentum continues to build as the singer prepares to embark on a much more extensive tour schedule in months to follow. But before that, Jah9 will travel to St. Croix for what will indeed be a historic collaboration with I Grade Records, a label noted for producing albums for 'cult' reggae band Midnite.
BE SURE TO CHECK OUT JAH9'S DEBUT ALBUM, NEW NAME