The concert, staged at the Dominion Riverrock festival, came to an abrupt end while the band was performing their classic version of John Denver's "Take Me Home, Country Roads" when the incident occurred.
Subsequently forcing Hibbert to leave the stage ending the show 38 minutes prematurely, he was able to walk off stage of his own volition but later rushed to the hospital and required several stitches, according to his son.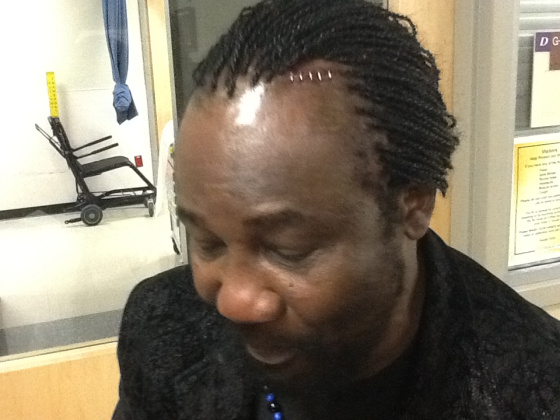 Speaking with The Gleaner, Andrea Davis, a member of Toots and the Maytals' management team, noted that this was a first for the artiste but he remains in high spirit continuing the tour.
"This is the first ever. We have never had an incident like this. We have been travelling around the world for over 40 years and this has never happened," she said. "It is a most unfortunate and unprecedented incident for an artiste of this stature."
Lisa Sims, with Venture Richmond, the group that helps run Riverrock, explains that it's mysterious as to how Lewis smuggled the bottle in the venue but measures have been taken to tighten loose ends.
"There are bag checks regularly," Sims said. "You can't just bring a big backpack in here full of stuff, and people aren't looking at it. If there is any sort of incident or anything that gives us pause at any time, we obviously look at ways we might tighten things up," she continued adding that the venue is reviewing its security procedures.
Police have arrested William Lewis, 19, and charged him with public intoxication and a felony count of aggravated assault.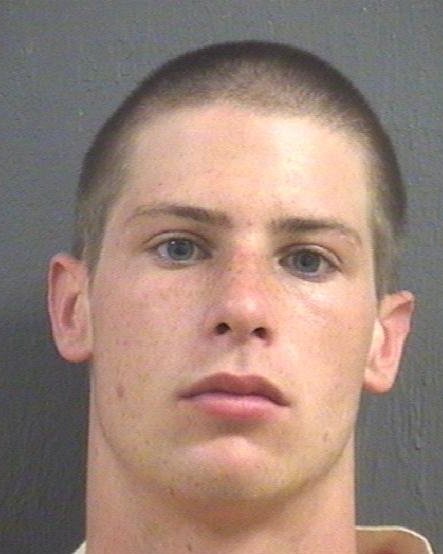 William C. Lewis | Photo courtesy Richmond Police
Video footage of the incident shows someone in the crowd throwing a bottle toward the stage, hitting Hibbert on the forehead with Hibbert immediately grabbing his head and moving downstage before throwing his microphone on the ground and exiting. The assault occurs around the 4:25 mark.
Early Monday morning, the band took to their Facebook fan page and thanked fans for an outpouring of support and confirmed Hibbert had received some stitches and was recovering after a period of rest. "Toots would like to thank all his friends, fans and family who have reached out to him since the bottle throwing incident in Richmond Saturday night … Being that solider that he is he will hopefully be able to continue the tour."
Also on the band's Facebook page, hundreds of Richmonders left apology notes for what happened.
"Hey Toots we're all so sorry about the jerk who threw a bottle at you head last night," wrote Terry Peters. "I hope you are ok."
"…please don't extend that imbecile's behavior to that of all people in Richmond. Thank you so much for coming out and playing at River Rock!" wrote Emily Adams.