Remixed by Stephen Marley and DJ/producer Jason Bentley, the iconic Marley track serves as the worry-free anthem for Hyundai's new Assurance Connected Care program and has already garnered varying views as to revamping such a track.

Some agreed that "a classic and timeless song that is so loved, why change it?? I'll stick with the original Marley tunes the way he meant them to be." While others welcomed the remix with open arms and simply " CAN. NOT. WAIT!!!" for the album to be released this summer.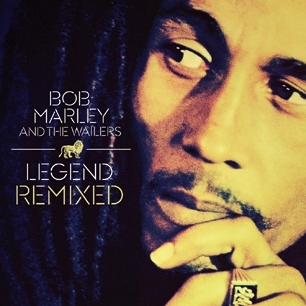 In a new docu-series about the creation of the upcoming album, persons closest to the project (members of the Marley family and the musicians and remixers involved) shed some light on the process and reasons behind revamping particular tracks. The first up is on Three Little Birds with producers Stephen Marley and Jason Bentley along side sound mixer/engineer Dan Chase breaking down the process. "On this particular track I changed the drums, added some acoustic guitar; giving it that breezy feeling, at the same time keeping the (original) organ (keys). So yes it is old school meets new school," explains Marley.

"I think my approach to Three Little Birds is some fundamental things; some contemporary feel but nuanced. I have too much respect for Bob Marley," intimates Bentley. "I really want to maintain the beauty of the message there in the song so it's not going to be a radical reinterpretation but I want people to feel like it's a very fresh version...something new, but they'll know what it is," he continued. See episode 1 of the docu-series here


You can also order the single at Amazon and iTunes.