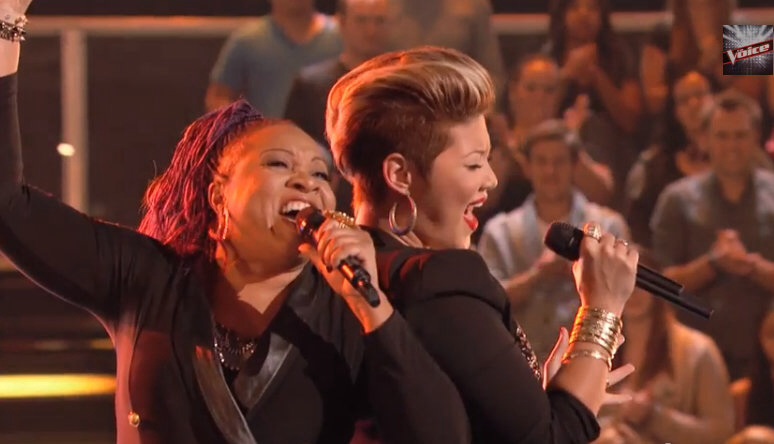 In a bid to advance to the live performance segment of the competition, the two contestants will be performing a rendition of Emeli Sande's 'Next To Me' and judging from the coaches and the studio audience's reactions, this episode truly can't be missed.
But the question on everyone's lips is: "Is Adam making a mistake putting these two power houses against each other?"
The Maroon 5 front man must now choose between the two chanteuses who he wants to advance and continue coaching throughout the knockout round.
The beauty of the battle round lies in the fact that competing coaches - Christina Aguilera, Cee'Lo Green or Blake Shelton - could opt to 'steal' either vocalist that was eliminated by their existing coach; each coach is allowed two steals.
Donna Allen is a more experienced singer - known for several top ten hits on the U.K. Singles Chart and Billboard's Hot Dance/Club Play Chart in the U.S - while Tessanne Chin is younger and will have a more fruitful future in mainstream music.
Do you think the order of the day will be a case of age verse experience.
Who'll Adam choose? You'll have to tune in to find out!
Battle rounds of The Voice will begin airing October 14th on NBC in the United States and TVJ/RETV in Jamaica.