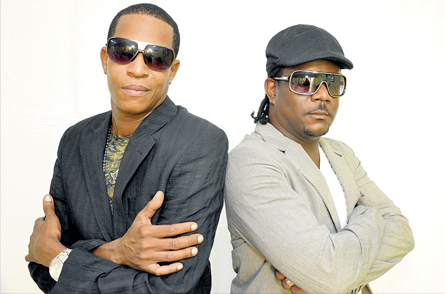 Mark Wolfe (Tanto Metro) and Wayne Passley (Devonte) has toured the world over but has remained distanced from charts for quite some time now; but plans are in place for a major comeback with an upcoming album dubbed Request, being executively produced by Sly and Robbie for their Taxi label.
Currently promoting their latest single, Already Know, Devonte noted in a recent interview how the musical soundscape has dramatically evolved as the years pass and how important it is for 'older' acts to evolve with the times.
"We will still try to keep the roots as we haven't moved fully away from it. It's all about keeping the authenticity," he explains.
Other songs expected to be released before Request are Rub Her Down and a cover of Freddie McGregor's Push Come To Shove.
In an interview with Winford Williams of OnStage Devonte explains that "For the last five years we have been working on some new projects and trying restructure our management, because we had shift from Shocking Vibes to our own."
Peep the entire interview below: