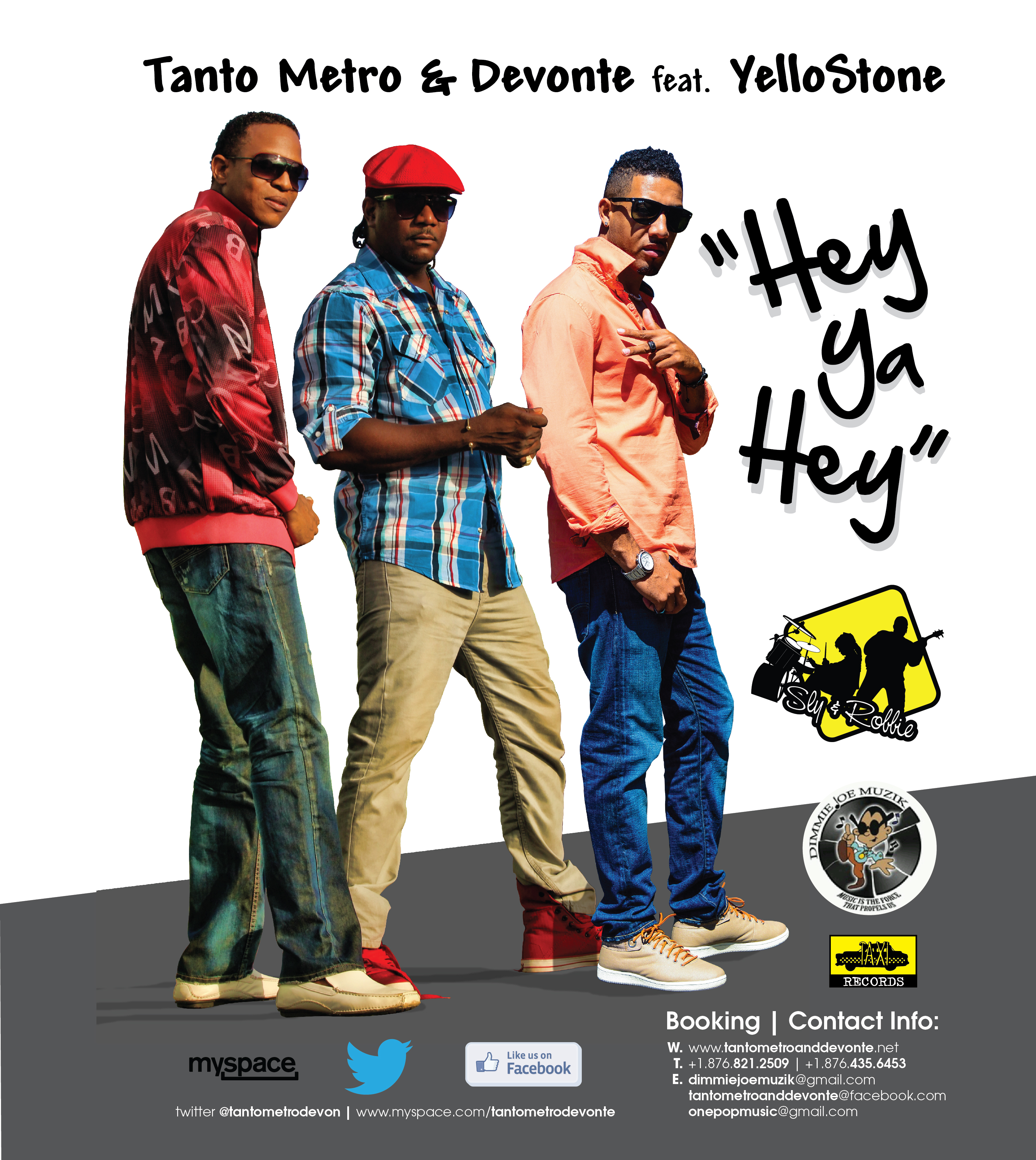 Tanto Metro and Devonte's debut performance of their new hit single "Hey Ya Hey" which features Yellostone at Zsa Zsa Zsu and Touche in Paramaribo Suriname on September 27th & 28th was incredible; the catchy hook and melodious rhyme had the fans celebrating their performances.
The video for the single premiered in Jamaica on CVM TV's number one entertainment show "On Stage" to glowing reviews. The short movie/video had fans buzzing about the unusual concept; which also features Ity & Fancy Cat and a star ensemble, visionary director Courtney Boyd and the charming producer Sheree Ducille.
The remarkable track is executively produced by the iconic Sly & Robbie team, Keyboardist Steven "Lenky" Marsden, mixed by Rory Baker of One Pop Music, written and arranged by Paul Wright & Wayne Passley .