Steel Pulse has a long history of social activism mixed with thought-provoking lyricism evident in albums such as 1982's True Democracy, 1984's Earth Crisis, 1988's State of Emergency and 2004's African Holocaust.
With their familiar upbeat melodies and finger-snapping beats Put Your Hoodies On opens with the lines:
Put your hoodies on / This one's for Trayvon / Put your hoodies on / This one's for Trayvon / This is a plea to all / Oh, yes, to all mankind / You can't escape the judgement / Or peril in this time / Now all the weak in heart / Come stand up for your rights / So just and so divine / When the hungry get a bite, hey / Put your hoodies on…
Steel Pulse frontman David "Dread" Hinds, who wrote the song, said it's "a plea for justice."
"The fact is that an innocent teenager is dead, shot by a man who was playing vigilante — pursuing the teenager around the neighborhood despite being advised against it by the authorities. This could well end up as the day justice was killed once again in a Jim Crow," he added. "We sensed the result, but despite the outcome of the trial, the truth remains the truth, and the ghost of justice will haunt this town of Sanford, Florida — forever."
Aside from downloading and sharing the track, Hinds is asking fans to sign the NAACP petition requesting that the Department of Justice investigate the case and to donate to the Trayvon Martin Foundation.
Take a listen to the single below;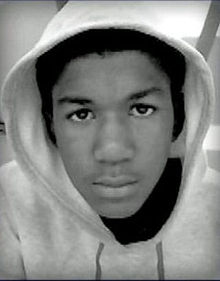 For more information on the single check out Steel Pulse's official website here