JamaicansMusic got the chance to have a conversation with he budding chanteuse and officially introduce her to the world.
JAmusic: Music lovers globally will always be looking for that new, impeccable sound that can be looked upon as leaders of the new wave of vocalists; you'll have persons like Adele, Emeli Sandé, Elle Varner, Leah LaBelle and RaVaughn currently doing their thing and turning heads. How would you define a musical genius that can eventually become a vocal leader?
ST: A musical genius is definitely someone who has originality; someone who does not only try to conform to what society wants to hear. They are never afraid to showcase their creativity. A musical genius is bold. A true artist has a thorough understanding of music at a conscious and material level. A vocal leader is open to all genres. To create new waves you must be versatile. They must have a general respect for music, because and at some point exposed to a range of genres. A true artist knows there is always room to grow.
JAmusic: What insight can you give on the power of music and its ability to convey messages verbally and non-verbally?
ST: Music makes a connection when many other avenues fail to make the connection. I believe that music has the power to touch us emotionally because it connects listeners with other emotional sources. It is a cue to recall emotional memories back into awareness.
JAmusic: Some of the most genius artistes have thrived when taking chances and innovating their persona. How important/present is that on the Reggae soundscape today, especially for female vocalists?
ST: Taking chances and innovating my persona is something that my production team and I are extremely big on. We believe that it is very important to be yourself. Reggae is one of my favorite genres of music but many of the reggae/dancehall songs right now have very repetitive 'riddims' or instrumentals and we believe that the public deserves to be refreshed. We are hoping to really bring something different with my first single and the other that are being developed for my EP.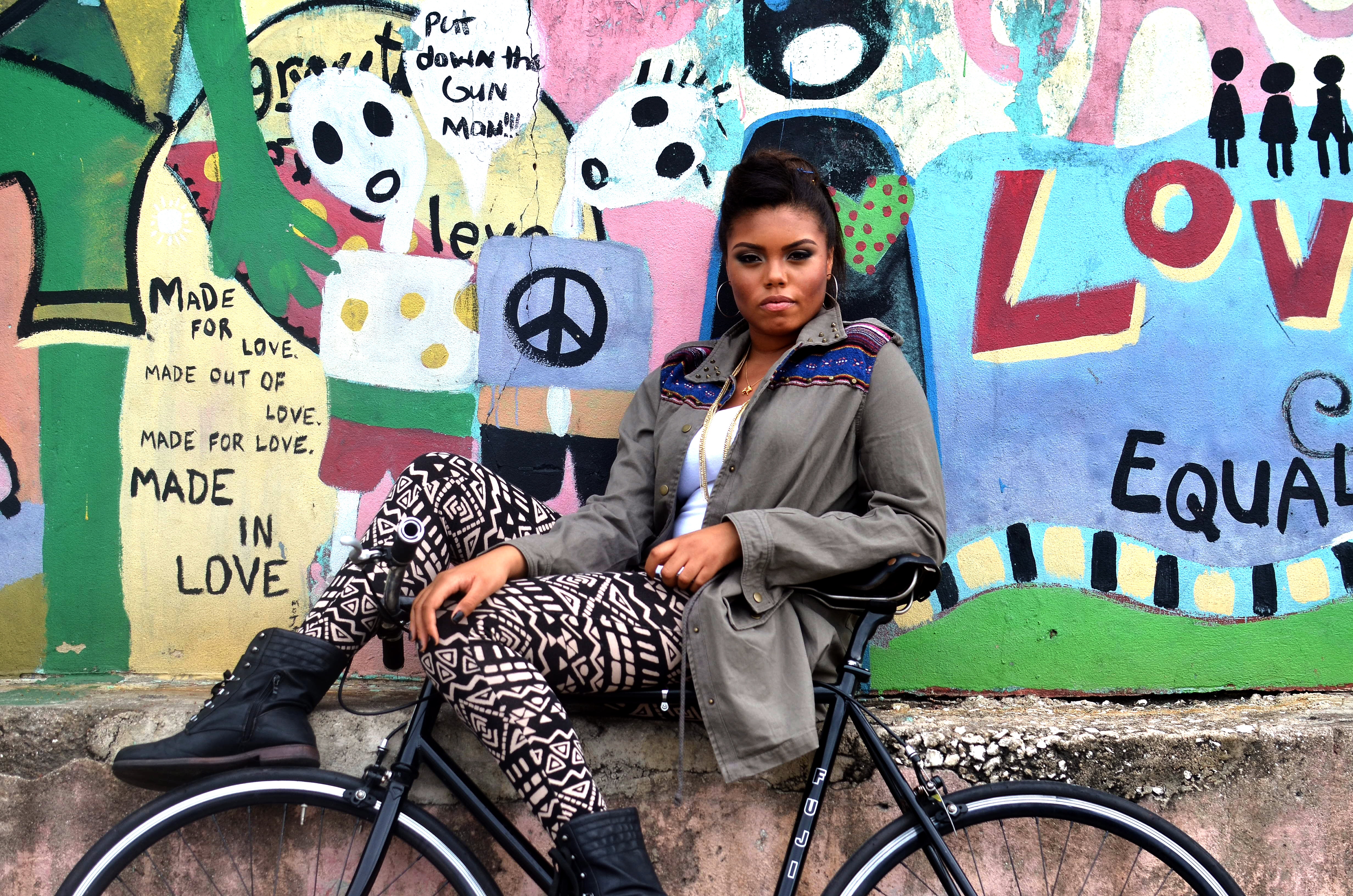 JAmusic: What's the biggest risk you've taken artistically? One that went over surprisingly well and one that might've gone over people's heads.
ST: I'm still in the early stages so it's hard to decide. If I had to choose (as simple as it sounds), it was probably uploading that initial Safe and Sound cover to YouTube before anyone at all knew that I had a singing talent. I think it definitely went surprisingly well and has been the start of a whole new beginning.
JAmusic: Could you talk a bit on your Reggae fueled cover of Taylor Swift's Safe and Sound, why do such a cover?
ST: Taylor Swift is a very inspiring person and artiste. She had her first hit song when she was 15, which is my age also. I really liked the vocals because of her soft, sweet and soothing voice. I kept singing it around the house and eventually my dad asked me to try and see how it would sound if I sang it to a reggae instrumental. I loved it so much that we recorded it and put it on YouTube!
JAmusic: What's the most regrettable trend you've found yourself following; vocally/musically and personally?
ST: I am beginning to learn not to focus on negative experiences as regrets but to see them as learning opportunities. My aim is to be as true to myself as much as possible. I'm very big on originality. You are a leader as an artiste or entertainer, because people follow your music and end up following many of the things you do/wear. However, vocally and musically there are so many geniuses out there that it would be hard not to follow trends. I think it is a very good way of developing and exploring your own sound and style. In the future I think the most regrettable of these trends would be manufactured hits and dysfunctional lyrics. I definitely want to remain pure and raw. I think that's what music is all about and having no true connection to your own music is one of the worst musical trends to me.
JAmusic: Who's the artist that keeps you on your toes? Pushes you to go harder?
ST: John Mayer is definitely top of that list. His music and story inspire me everyday.
JAmusic: What goes into the creative process when you're in the lab cooking up new singles, from beginning to end?
ST: Well first comes the writing process. Never underestimate the power of songwriting! I write whenever I have the urge to. I have special places in the house that I write too. I also really love sitting outside to write my songs. Nature is so inspiring. My guitar and keyboard are probably the biggest part of this process. Then comes the composition stage in the studio. The indescribably amazing people and musicians, drummer Sly (from Sly & Robbie duo), renown jazz guitarist Maurice Gordon, keyboard player Franklyn Waul aka Bubbler, bass player Robbie (from the Sly & Robbie duo) and also keyboardist Lenky Marsden are all inspiration and a part of the team that helped to make these singles what they are. I am beyond grateful to have so many wise and experienced musicians in my songs.
JAmusic: A lot of persons consider music to be the perfect addiction. What is it about music that is most addictive to you?
ST: Along with singing, I have been dancing for many years so a big part of my music addiction is the beat. But then there's also another side to it. I actually have a song about this. Here is a line from it. "Sometimes we think that it's the catchy beat, and sometimes it is. But there are those songs that really speak to the heart and those are the ones that you can't miss"
JAmusic: There are varying views depicting what makes a song/vocal style creative; for some it's important that the artist has something to say. What are you saying with the songs you'll be releasing?
ST: I really want to bring some diversity back to the Jamaican music industry. Bringing a Rub-a-Dub feel back is very exciting! Let's get back to the times where Jamaican music was on the top of the charts everywhere year after year! My label Zeen Entertainment is working with me to ensure that each song has a different vibe and meaning but they're all centered on very positive messages. I'm so excited for the public to hear my heartfelt music!