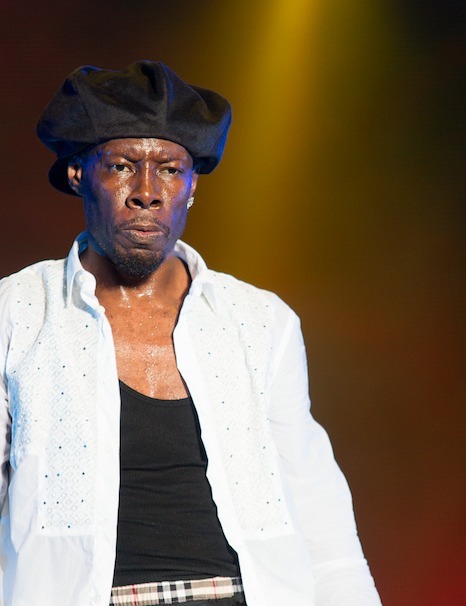 Now 47 years old, Ranks hopes to the album will be out within 2014 once approached by the right marketing team from a major label. This would mark his first studio album since Get Up, Stand Up, 15 years ago and his first compilation of any kind since his Shabba and Friends project in 1999.
"I am working on numerous ideas to create hit records. A new album is always in the works, when a major record label is ready to do some business then we will see how it goes in terms of a release," Ranks candidly told The Jamaica Observer.
In more recent times Ranks' name has been the centre of attention on Hip Hop radars after Kanye West made reference to the iconic Dancehall star on his Yeezus album – particularly on the track Guilt Trip: 'I hit her with Jamaican dick, I'm the new Shabba.'
Ranks even made a cameo in Hip Hop's new hijacker A$AP Ferg's video for the single Shabba; which acts as Ferg's salute to Ranks' kaleidoscopic career.