With their fourth studio album, Strength to Survive, consistently topping the Billboard Reggae Album Chart while maintain its presence there for the last 67 weeks, SOJA (Soldiers Of Jah Army), work ethics and determination to spread universal messages comes full-circle with a hot-rod Reggae bass line matched by zeitgeist-capturing themes.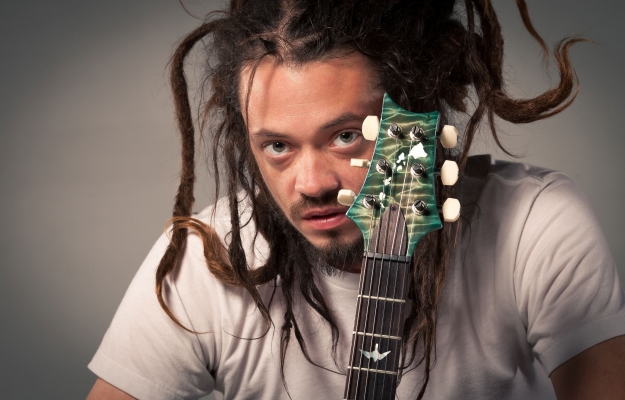 According to lead singer and guitarist Jacob Hemphill, "We worked very hard on this album and it's our favourite to date. We are very happy to see people digging it. I think relevance is the reason why people like this album so much."
Hemphill says the album was greatly inspired by Bob Marley's 1979 album Survival. "That's the greatest reggae album ever made," Hemphill says. "It has the best bass lines and the best lyrics ever heard on one record. Marley wrote it after he went to Africa. I was 13 or 14 when I listened to it for the first time and it triggered all these long-forgotten memories of when I lived in Africa as a kid."
Born in Arlington, Virginia, Hemphill was in his early teens when he first heard Survival. He remembers the songs reviving memories of his childhood in Africa.
"My dad was an IMF (International Monetary Fund) res rep in Liberia in the late 80's. I remember when the coup first started - my family had to hide in these iron bathtubs for 3 days because the military was shooting at everything. I was 7 and that was one of my first memories. We made it out on the last flight. So Africa was always a big part of our lives - it defined our family, in a way. Music came right after that, so, for me, music was always tied to Africa and music was always something powerful."
Shortly after returning to the United States from Africa, Hemphill met Bobby Lee (bass) in the first grade at school in Virginia. They became best friends, finding common ground through their love of hip hop, rock and reggae which they performed at school talent shows.
It was during high school that they met Ryan Berty (drums), Kenneth Brownell (percussions) and Patrick O'Shea (keyboards) and formed SOJA.
The other band members are Hellman Escorcia (saxophone), Rafael Rodriguez (trumpet) and Trevor Young (lead guitar).
"We like to play everywhere, but South America is maybe our biggest market. Those kids are so hungry for change and revolution. The Pacific Islands and the (US) east coast is where we first started playing big shows."
SOJA is among a number of American reggae bands which have sprung up in the last decade. In recent months, these bands have dominated the Billboard Reggae Album Chart.
Commenting on the rise of groups like Rebelution, Grounation and John Brown's Body, Hemphill said:
"Things go in cycles, it's like the dream team. It also has to do with relevance. Bob Marley had this amazing way of relating to everyone all at once. He's the most popular musician in the world, even today. A lot of music these days is hard to relate to. People sing about guns and piles of money and rooms full of women and no one can relate. What I'm saying is simple. The Earth is dying, the human race is killing each other, and that's no way to live on this beautiful Earth."
Hemphill says the band's simple and honest approach to music is what's enabled them to break through obstacles of language, distance and culture in amassing an international following.
"What's the alternative – pop music?" he laughs. "Pop music—especially American pop music, is about having money, sleeping with models, living in mansions, spending all of our time in clubs and generally being better than the rest of the world. It's funny, 'cuz everyone here is broke. We sing about different things—things that actually matter. I think our fans appreciate that."
SOJA is yet to record in Jamaica, something Hemphill hopes will change.
"It's always been a dream of ours. Jamaica is the birthplace of the music we love. We're just waiting for the perfect time. I've been to over 50 countries and I think we're saving Jamaica for the right time."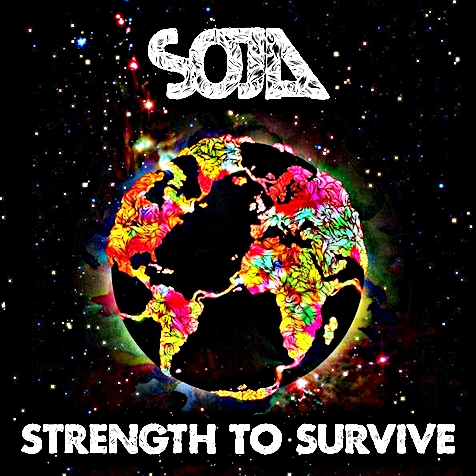 Like what you hear? You can get their album Strength to Survive on iTunes.