Coming off a major European tour with the likes of Gentleman, Patrice and Alborosie, Richie Stephens have observed the shift in Reggae's dynamic character and sat with Winford Williams to share on the current state of Reggae and Dancehall on the international market.
"Reggae has always been the music with a big global appeal but [lately] the music has gone to the global stage where you have different [global] artistes – even acts who have already established themselves such as Snoop Lion and Eddie Murphy," explains Stephen during a recent sit-down interview with Winford Williams on the set of OnStage.
"But Reggae to me now is the new music that the world is really embracing and one of the sad things is that the [only] people who don't seem to understand what is going on with Reggae are Jamaicans. And the reason why I say that is because we're not paying enough attention to this great music that is Reggae.
"No one can steal Reggae music from Jamaican people because we are Reggae…and when I say Reggae don't leave out Dancehall. Some people will say that Dancehall is dead that's a lie…Dancehall is doing well as well. People like Popcaan, Busy Signal and Konshens are doing well. What is really happening is that some people aren't taking us as Jamaicans that seriously again when it comes to Reggae because they are [taking into consideration] the lyrical content that is in some of the songs that are coming out.
Check out her full-length interview below:

Stephens is also promoting his freshly-released album Real Reggae Music released in July. You now can order it on iTunes.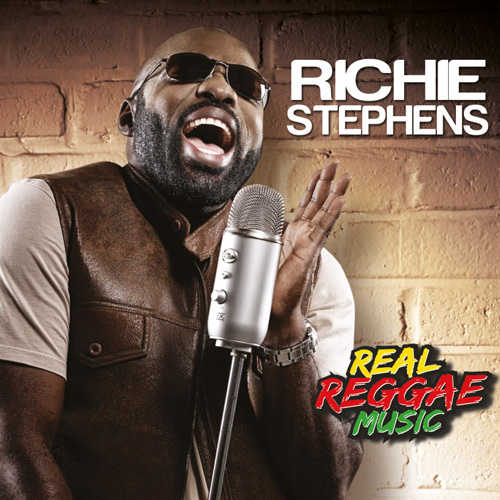 01. Real Reggae Music feat. U Roy

02. Murdah

03. Tougher Than Before

04. Knock Knock Knock

05. Set It Off

06. World Gone Mad feat. Gentleman & Alborosie

07. No Woman No Cry

08. He's Blocking Me

09. Loving You Means Everything

10. Where Are You

11. Rescue Me

12. True Believer In Love feat. Richie Campbell

13. I Found Heaven

14. Let Jah Will Be Done