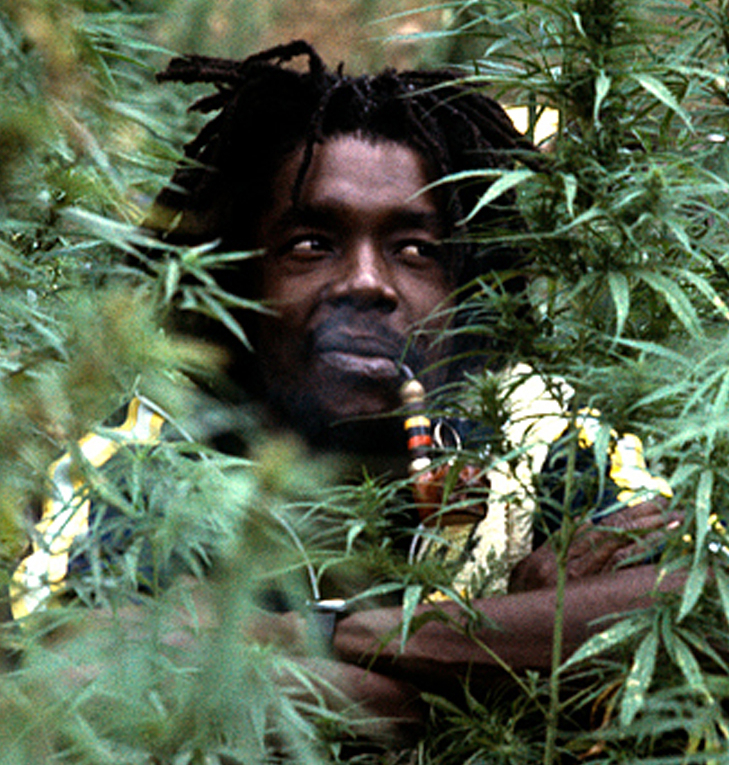 Tosh (born Winston Hubert McIntosh) undeniably should be understood as one of a very few Reggae artistes whose musical creativity and social thinking outran his persona as an entertainer.
Peter Tosh, along with Bob Marley and Bunny Livingston (Bunny Wailer), were driving forces behind the Wailers for most of the 1960's and early 1970's. But Tosh was the most divisive of the trio; ruffling many a feathers resulting in him indisputably being one of the visionaries prearranging the shape and texture of Reggae music as we know it today.
Wanted Dread and Alive, Legalise It, Mama Africa and Equal Rights contain some of Tosh's most potent work with his No Nuclear War album, released in the year of his death, winning the 1988 Grammy Award for Best Reggae Album.
Tosh commenced his solo recording career in 1976 with Legalize It (CBS Records) its title track calling for the decriminalization of the "healing herb" was banned in Jamaica.
At Kingston's historic One Love Peace Concert in 1978 where Bob Marley dramatically joined together the hands of the Island's warring political leaders - Michael Manley and Edward Seaga - Tosh brazenly lit a marijuana spliff onstage then chastised both men for the government's continual persecution of healing herb users. Four months later, several policemen apprehended and nearly beat Tosh to death; an action thought to be retribution for his statements against what he termed "the Babylon shitstem".
Peter Tosh's music (and deeds) also proved that he was absolutely fearless. All that he did, he knew his opinions were not popular with the political intelligentsia and the high-up elites. But he also knew his commitment was to be the salt of the Earth, those people like himself who were targets for those who wanted to hold on to and protect social and class interest.
Tosh signed to Rolling Stones Records in 1978, releasing three albums for the label. Bush Doctor featuring a reggae-fuelled cover of the Temptations' Don't Look Back sung with Mick Jagger that reached no. 81 on the Hot 100, while their performance of the song on Saturday Night Live took Tosh's talents into living rooms across America.
Dissatisfied with the Stones' marketing of his music, Tosh signed to EMI with his 1983 debut for the label Mama Africa reaching no. 59 on the Top 200 propelled by a roots-rock rendition of Chuck Berry's Rock 'n Roll staple Johnny B. Goode. Recasting Johnny as a Reggae guitar hero, Tosh's version peaked at no. 84 on the Hot 100, its video added into rotation on MTV.
Tosh's death was the untimely end to a life that began in Belmont, Westmoreland, and flourished with such potency.
REST IN PEACE STEPPING RAZOR

Source: billboard.biz/ The Gleaner