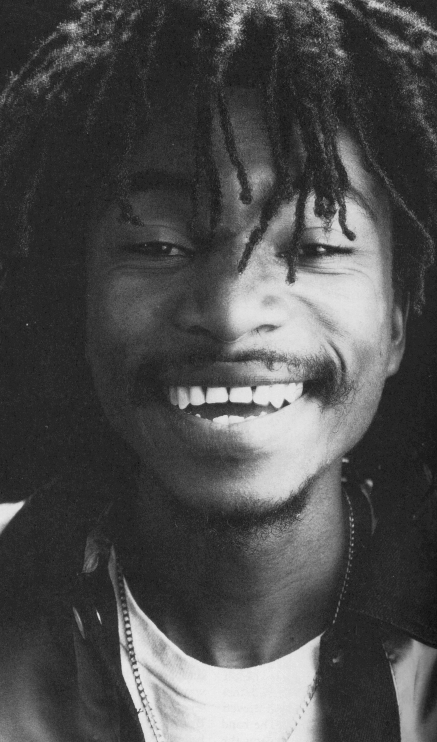 Somewhere amid the deaths of Bob Marley in 1981 and Peter Tosh in 1987, the Rastafarian movement retreated from its leading role in Jamaican music, giving way to a more slack-riddled rise to artistes including Yellowman and Shabba Ranks. But an extremely righteous, one-man antidote to the slackful '90s, Garnet 'Silk' Smith, brought back into fashion what was once the norm on the musical landscape; a cultural consciousness packed with spiritually themed songs.

With his mystically smooth vocal delivery, he was, as many would say, on his way to becoming his generation's Bob Marley. But tragedy struck in December of 1994, when he was killed in a house fire while attempting to rescue his mother; less than three years after the release of his breakthrough recordings.

Here's a look at some of his quintessential recordings, all from his brief heyday between 1992 and 1994.

As told by his sister, Marcia Smith to the Gleaner

"Garnet really was born in dancehall. That boy been hitting pans and deejaying from he was nine years old. We use to have a hard time [for] him [to] go to school. It was like as day break he would go into an old van owned my father and beat it as if it were a sound system.

"At around 17, he did his first recording with Delroy Collins (Problem Everywhere). After that he use to be back and forth between Kingston and Mandeville just to make some money. I use to beat him and tell him to go and learn a trade because the music business wouldn't carry him anywhere. When he started to grow his locks, I didn't like it because it's thought that Rastas are worthless."

As told by Tony Rebel to the Gleaner

"From I knew of Garnet Silk, from in the late 80's, when I lived in the hills of Manchester, he use to come hang out with me and we'd have some serious reasoning. When he converted to Rastafarianism he converted with a deep conviction. He was a genuine youth. He loved Rastafari, I know that for a fact. Rastafarianism change his life

"As his dreads grew and his belief in Rastafari grew, it simultaneously grew with his music into the faith and the whole combination of Rastafarianism and his spirituality enhanced his music. He was singing long time, but not like the way he was when he turned Rasta. Even his persona changed. He just started to look different when he started wearing his dread. We use to sit down and reason that Rastafari really enhanced his life, wholistically, and that was true."

As told by Yasus Afari to the Gleaner

"I would define Garnet as a silk worm who was given the mandate of adorning the people with a vocal garment of music. So we would want to see that garment getting stronger in the future, hopefully being more relevant. This is a very special garment that we need to value and learn from and be inspired by."