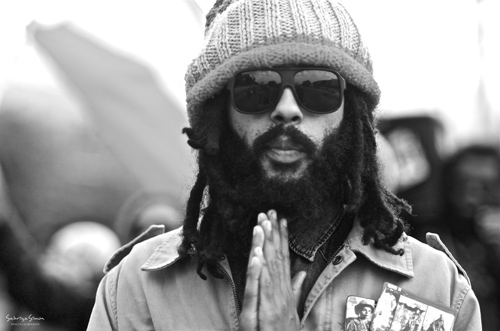 The rules governing Reggae's authentic touch certainly has evolved as the years pass; with some artistes adjusting to the change while others are left struggling behind. But with this generation of Reggae enthusiasts, their aim is simple: to bring the ideology that groomed Reggae's origins back to the forefront of the industry.
One such artiste doing his utmost to carry out this mission is Protoje.
Speaking on Winford Williams' OnStage, the entertainer spoke on his most recent tour success stories, the changing face of Reggae music and how the local government should try their endeavour best to propel Jamaican music in general.
"Listen, the Jamaican government is ashamed of their culture…they like to make it seem as though people come [to Jamaica] because of the nice beaches and hotels – people certainly not coming here for our economical political brilliance – they're coming here because of the people. It's Reggae and Rastafari put Jamaica on the map," opened Protoje to Williams about the governments of Jamaica blatant disregard in appreciating and aiding local artistes. "Whether you like it or not we're out there seeing the people…I've learnt not to depend on government but we as the youths have to leave the genre in a better shape than what it currently is when we do decide to retire."
"A lot of persons will ask "how Reggae must revive when it didn't die?" but what cannot be denied is what is happening and that is the energy and strength behind Reggae music, the vigour of it coming out of Jamaica at the moment..." explained Protoje.
Check out his full-length interview below: