Comprising of 6 members - Nicky Bomba (Vocals, Guitars, Percussion), Barry Deenick (Double Bass, Vocals), Paul Coyle (Trumpet, Vocals), George Servanis (Percussion, Vocals), Michael Caruana (Piano) and Peter Mitchell (Saxophon) - Nicky explains that their latest project, Intrepid Adventures of the Lost Riddim Islands, which is essentially an update of his old band, Bomba, was inspired by a trip to Jamaica in 2006.
"I wanted to go and get connected to the music that had inspired me for so many years," Nicky says. "Jamaica is a very active island and honestly, my trip was probably as romantic as it was ever going to be.

"I saw some bands playing the mento sound and I really connected with the style of music and it really suits the way I perform as well. It's very much a make-up-on-the-spot-style, with really jovial, cheeky lyrics.
"It really inspired me, so when I got back to Australia, I decided to pursue it a bit. I rang Barry the bass player from my old band Bomba and described what I had seen, and we decided to get a band together."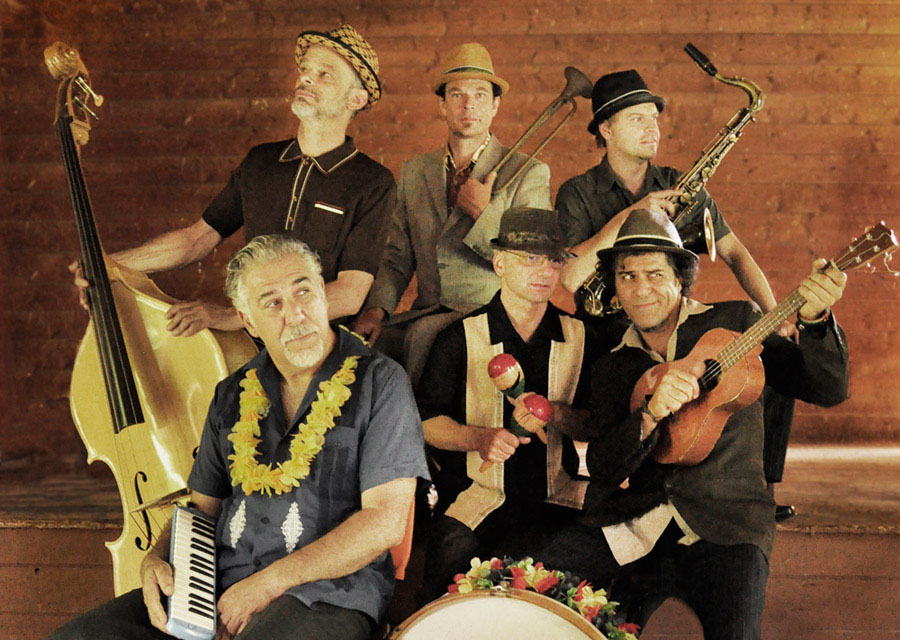 "The name comes from Prince Buster, who was one of the forerunners of ska music. But also, the first prime minister of Jamaica was called Alexander Bustamante.
"It wasn't too long before one of us said Bustamento.
"I found out later that "a bustament" is a Maltese word for "big boat". I was born in Malta, so it just fit."

Of all the Caribbean flavours Bustamento inject into their sounds, Nicky says it's the little-known but highly influential Jamaican style of mento that gives the band their sound.
"A lot of tourists came to Jamaica in the 1940s and '50s, and part of it was every resort had a little mento band entertaining people by the pools," he says.
"A typical mento band had a banjo, a couple of guitars, congas and shakers and a rhumba box, which is a box you sit on with a hole in it that allows you to play bass.
"The big thing about mento was it put a big emphasis on the four beat, kind of like a chain gang or field workers cutting cane. When ska started, it put that same emphasis on the backbeat, leading to reggae and all the sounds we know today. It's a very logical connection"
Like what you hear? You can get their album
Intrepid Adventures of the Lost Riddim Islands
on iTunes.