Nellie Roxx drops Love. Sex. Damage mixtape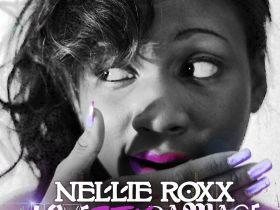 Cashflow Records upcoming artiste Nellie Roxx releases her first mixtape.
---
---
New comer Nellie Roxx has released her first mixtape Love Sex Damage. The upcoming artiste who also doubles as a composer for Cash Flow Records, worked with her Cashflow Records family along with SOS Dynamikz and Bizzle Productions to complete her mixtape. According to the singer, "It's different from the average mixtape because of the listener's ability to follow a storyline and to be able to relate to the concepts of the songs which are raw and real, uncensored." The 31 minutes compilation features 16 tracks including a cover of John Legend's Best You've Ever Had. Though she has successfully completed her mixtape, Nellie Roxx continues to work hard in the studio as she told Jamaicansmusic.com, "I have a few projects in the making with Dre Day Productions and a few upcoming producers also."