Since their debut VP Records album Protect Us Jah in 1997 Morgan Heritage has shined as one of reggae's best bands. The accomplishments of the group and individual members are formidable; as song writers, producers and performers they have grown a devoted fan base globally.
This family of talented performers has graced the musical landscape with eight studio and two live albums which, have extended the audience and definition of Jamaican reggae.
Indecisive as to whether to purchase the album or not? You can stream the entire album below courtesy of VP Records and loving what you've heard, you can get it on iTunes now.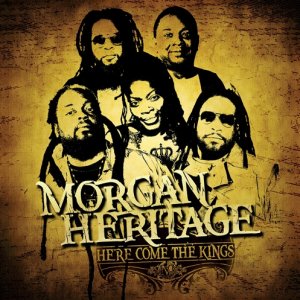 Tracklist

1. Man Has Forgotten
2. Here Come The Kings
3. Holla
4. Call To Me
5. Perfect Love Song
6. The Return
7. Looking For The Roots
8. Love Stoned ft. Shaggy
9. Girl Is Mine
10. Dem Ah Run Come
11. Ends Nah Meet
12. Stand Up