The year is 2004; surfing the phenomenal wave of success of 2003 with his certified double platinum album, Dutty Rock, Sean Paul walked away with the Grammy Award in the category 'Best Reggae Album'. Beenie Man had everyone chanting that he is the King of the Dancehall as Vybz Kartel started to grab everyone's ear with his unmatched lyrical prowess. Elephant Man's career spiked with his 2003-released album Good 2 Go, making him hot in demand both locally and International while Capleton could do no wrong with his single Consuming
;
receiving a heavy dose of spins on the airwaves. Reggae Sumfest readies its 12th staging…a bigger, showier staging than previous years.
Dancehall Night; Thursday, July 22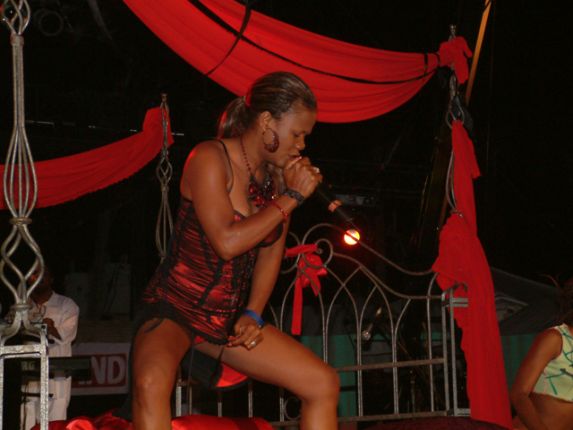 With a fiery line-up including Beenie Man, Elephant Man, Bounty Killer, Lady Saw, Vybz Kartel, Wayne Marshall, Stitchie, Assassin and Baby Cham, Dancehall Night was of its per usual best. Voicemail and Delly Ranks held patrons bopping along to their dance infused single Weddy Time while I-Wayne, Red Rat and Ce'Cile impressed the demanding crowd with their individual sets.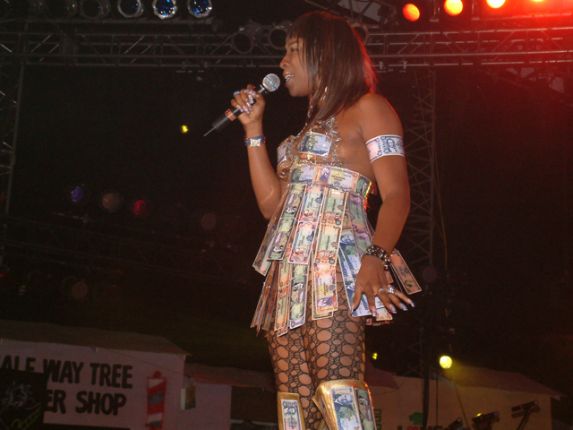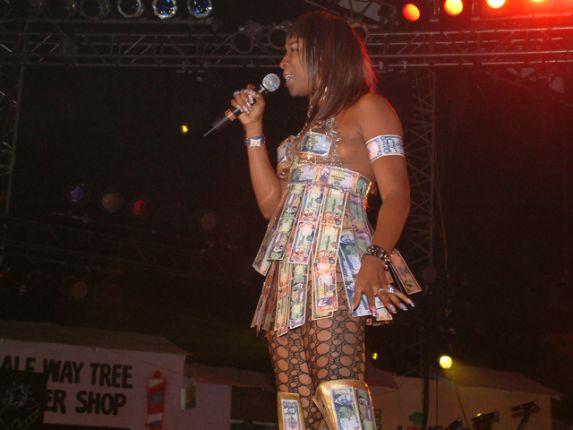 Although Macka Diamond gave Sumfest what might have been the most original outfit for the year, Lady Saw's raunchy persona left everyone in awe. Creatively entering the stage on a huge canopy bed draped with red material, she reigned as the queen of dancehall, and reminded the crowd just why she is in fact the queen.
International Night I; Friday, July 23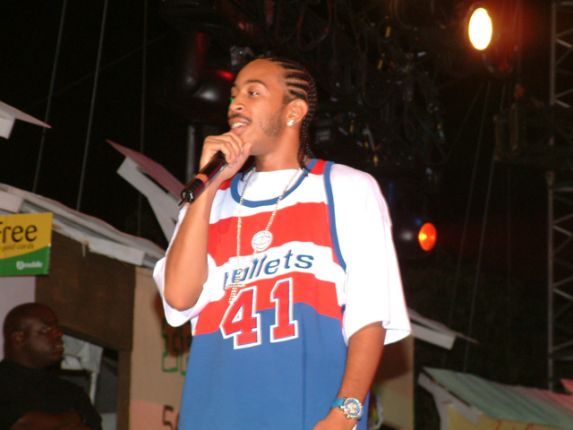 Fusing the Rap lyricism of Ludacris and Kanye West with the roots factor of Richie Spice, Chuck Fender and Natty King and the harmony and co-ordination from T.O.K, no one could outshine Sizzla once he stepped into his element.
From the first line of Praise Ye Jah off stage walking on, to the closing song Thank You Mama, he had the crowd dancing in the palm of his hands.
International Night II; Saturday, July 24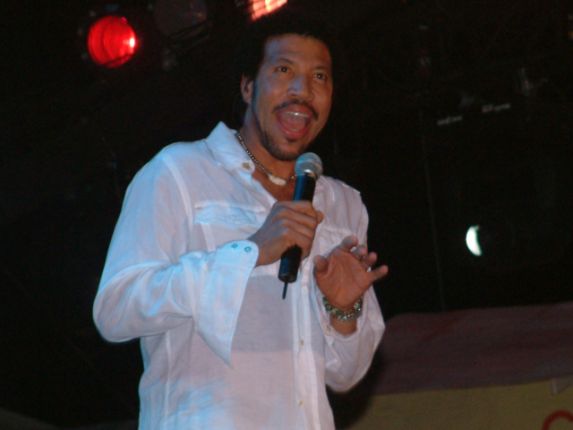 When the lovers'-dream-team made their way center stage, no other night was comparable to the ear-deafening screams that tore from female patrons. From Lionel Richie belting out hits including Hello, Running With The Night, All Night Long, Penny Lover, Lovers Game and Easy Like Sunday Morning and crowd-pleaser Beres Hammond delivering Tempted To Touch and Double Trouble along with Tanto Metro & Devonte and Wayne Wonder giving superb performances…the night was literally one you truly had to experience to fully grasp…