The year is 2003; Kiprich and Predater found a hit with Head nuh Good as Elephant Man caught the dancing bug on Blasé Blasé, Krazy Hype and Keepin It Jiggy. Beenie Man turned everyone's eyes to Black Roses legendary dancer Bogle with Row like a Boat while T.O.K got the crowd pumping with their Unknown Language. Reggae Sumfest staged their 11th showcasing and promises to make it the best yet, showcasing more local acts with Destiny's Child being the only US-based megastar being invited.
Dance Class; Tuesday, July 22nd
With their per usual sound system line-up to get revellers pumped for the main event, 'dance classes' were kept to coincide with the dancing frenzy sweeping the island. With the 'dance teachers', in the form of Bogle, Keiva, John Hype and Dancehall Queen Junko making appearances, sound systems Stone Love, Fire Links, Danger Zone and Pure Playazz kept the energy on a constant high.
Dancehall Night; Thursday, July 24th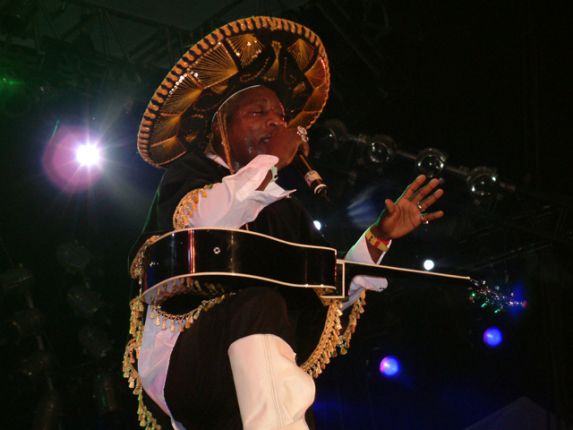 Pulling an unparalleled crowd-size in comparison to previous years, Dancehall Night stood true to its nature giving show-goers a night like no other. From Elephant Man clad in a Mexican outfit to delivering his high-energy 'signal de plane' performance and Ninja Man doing what he does best with any given crowd to Bounty Killer delivering his slew of hits including Murder Dem Bloodbaat, Mystery and I Am Who I Am to Baby Cham performing a very solid set with guest deejay Beenie Man; who was honoured for his 25 years in the music business where Beenie mentioned "Give thanks to Bounty Killer, for without you this couldn't happen".
Conscious Party; Friday, July 25th
The depths of Roots Reggae came to life as Beres Hammond, Sizzla, Buju Banton and Wayne Wonder naturally took the spotlight, but it was Warrior King and Bushman who won over the crowd. Warrior King went on his knees singing to his Empress So Divine, leaving her to smile helplessly as he poured his heart out while Bushman bounced on his toes declaring Man A Lion allowing his vocal range to wow the welcoming crowd.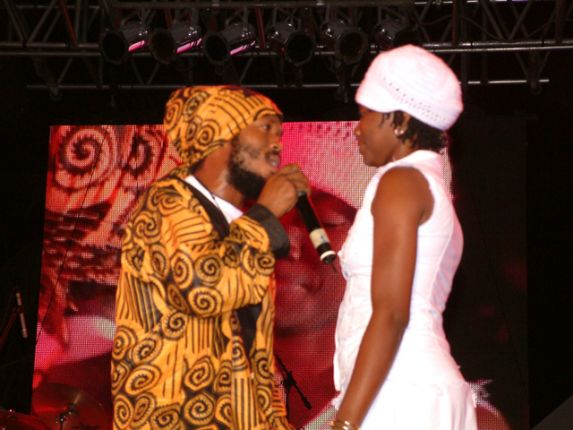 International Night; Saturday, July 26th
As the curtains came down on yet another successful year, Third World, Destiny's Child, Sean Paul, Tanto and Devonte, T.O.K, and Beenie Man made it a mission of theirs to have patrons mark Sumfest '03 a year they wish they could relive over and over again...