The year is 2000; Capleton is steadily burning More Fire on all his singles as his militant persona of Rastafari-inspired dancehall is gaining a major following globally while Mr. Lexx' Full Hundred, Hawkeye's Yuh Nuh Beg and Mr. Vegas' Girls Time is echoing at every street dance. By the turn of the century, Reggae Sumfest is ready to stage their eighth showcasing with a new vision to enter the 21st century.
Heavy Weight Countdown; Monday, July 31
With the sound systems Stone Love, Sound Waves, Jah Creation and Pieces piercing the air at Pier One, Montego Bay, the city willingly came alive with continuous hits melting from the large speaker boxes as the disc jockeys queued-up singles that interestingly would always lead to a dancing frenzy. But it was the 10-minute-long cameo from Ninja Man that highlighted the night. Fresh out of prison he had the hundreds of patrons that turned out latching on to every word he uttered with his per usual animated persona.
Dancehall Night; Thursday, August 3
Having Baby Cham, Bounty Killer, Mr. Lexx, Mr. Vegas, Hawkeye, Harry Toddler, Elephant Man, Junior Kelly and Capleton amongst the top performers, the night welcomed the new energy oozing from the Sumfest family.
Escorted on stage by a number of his Rastafarian colleagues, Capleton immediately commanded the attention of his adoring fans, while Bounty Killer's hour-long stint held patrons in a trance as he delivered his rapid wordplay.
International Night I; Friday, August 4
Featuring Beres Hammond, Wyclef Jean, Beenie Man, Luciano, John Holt, Half Pint and Benji Myaz an electric night of performances washed the crowd while they revelled in the moment while it lasted.
International Night II; Saturday, August 5
With the likes of Joe, Steel Pulse, Third World, Morgan Heritage and the Skatalites wowing the audience, there was never a dull moment as the night drifted away.
International Night III; Sunday, August 6
Having stellar performances from Hip Hop heavyweight Jay Z, the enigmatic Shaggy and the raunchy Lady Saw, they easily had the crowd singing along to their individual hit riddled catalogue.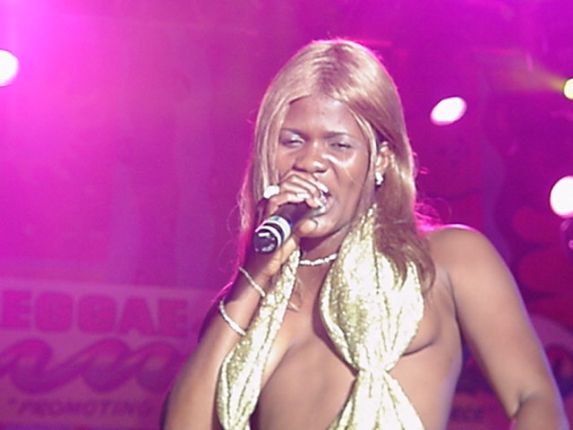 ****************************************
Sourced at the Gleaner Archives.