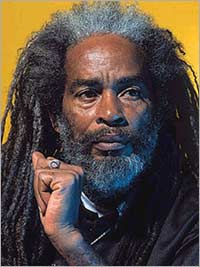 Known for pulling many forms of music, arts and dance from varying countries and cultures globally, WOMAD Festival Director, Chris Smith, noted how elated they are to have the legends themself present at this year's staging.
"We are delighted to be able to host two of the greatest reggae legends, Lee 'Scratch' Perry and Max Romeo within this already exciting and unique line-up. I am positive they will be a highlight of the festival and the WOMAD audience will have them on their must-see list," he expressed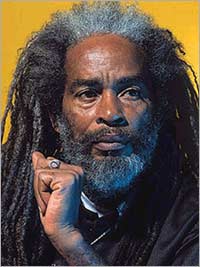 Scratch and Max have been touring Europe together for a while now with Perry being known for producing Romeo's War Ina Babylon album, containing not only the superb title track but also the equally captivating Chase The Devil.
Romeo is also responsible for the infamous Wet Dream, a Top Ten UK hit in the 1960's and one of the first songs ever banned by the prudes of the BBC – thus ensuring its inevitable success.
Other highlights this year for WOMAD include; Nigerian's Seun Kuti, son of the Fela and his band Egypt 80, the ever-surprizing Mokoomba from Victoria Falls, the captivating ska, punk, jazz and swing duo from France Babylon Circus and with their very own brand of Afrobeat, the highly loved Afrocentric hip-hoppers Arrested Development and Malian star Rokia Traoré.
2013's festival also welcomes back the Taste The World stage, where artists performing are invited to present and prepare native dishes for audiences, occasionally using techniques not familiar to these shores.
For further information about ticket prices and the line-up click here