Written by Marley, Hope Chant features American Country music star Big Kenny and Marley's rapping son KJ Marley with Ky-Mani seeing the single as just another exploration of a genre he loves. Marley told the Jamaica Observer, while on the video set, that the opportunity to record with Big Kenny came through their management; once the formalities were settled, he visited the singer at his home in Nashville, Tennessee to vibe on Hope Chant.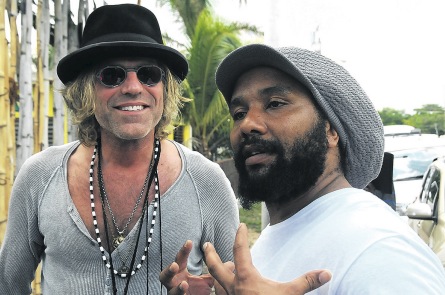 The video, directed by Mykal Cushnie, was shot at The Culture Yard in Trench Town and is set to premiere in a few weeks. The Culture Yard is located near the community of Rema where Bob Marley lived for several years. The former tenement inspired some of his most famous songs such as No Woman No Cry and Trenchtown Rock.

The 37-year-old Ky-Mani, recently launched his record label, Konfrontation Muzik which he describes as an avenue to "reach out and help open some doors for new talent".


Feeling the vibe on this one? You can order the single on iTunes.