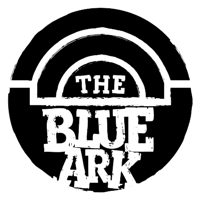 Official released September 17 by Rockstar Games, GTA V gamers can turn their radio dial to Blue Ark FM, one of 15 radio stations players can choose from, and cruise around to some of the best cuts Reggae and Dancehall has to offer.

"The cultural impact and artistic quality of the game also demonstrates just how far video games have come," explains Richard Wilson, head of games industry trade body Tiga.
"Grand Theft Auto Five is already set to break sales records," Protoje notes citing the forecasted selling figure of the game over the next year is 25 million copies . "It will be a welcome boost for me because it means millions more potential ears for my music. Many of these people probably would not take the time to check out my songs otherwise."
Here's what the line up for Blue Ark FM looks like;
*Joe Gibbs – Chapter Three
*Half Pint – Crazy Girl
*Lee "Scratch" Perry – Disco Devil
*The Upsetters – Grumblin' Dub
*Konshens – Gun Shot a Fire
*Lee "Scratch" Perry – I Am a Madman
*Protoje – Kingston Be Wise
*Dennis Brown – Money in My Pocket
*Gregory Isaacs – Night Nurse
*Yellowman – Nobody Move Nobody Get Hurt
*Chronixx – Odd Ras
*Tommy Lee Sparta – Psycho
*Junior Delgado – Sons of Slaves
*Vybz Kartel & Popcaan – We Never Fear Dem

Past stations in the GTA series include, Massive B Soundsystem 96.9 (hosted by Bobby Konders featuring all that's Dancehall), Tuff Gong Radio (hosted by Carl Bradshaw featuring a wealthy dose of Reggae and Dub) and RamJam FM (hosted by David Rodigan focusing on Reggae, Dub and Dancehall).