Being a group washed in the entertainment business, they promised to be the innovative thinkers of our generation - pushing the boundaries of success while defying everyone who said they can't - and with their Famous Nightclub at the core, they are on the verge of releasing the Famous Riddim to play synonymous to the club's high octane persona...a first to be done by any club in Jamaica.
Gathering a legion of Dancehall heavyweights including the Grung Gaad Bounty Killer, the Doctor Beenie Man, dancing phenom Voicemail, Gully Side first lady Stacious, party cup rocker Richie Loop, the lyrical herculine Stein and the drunken master Fambo; the Riddim spins as an authentic Dancehall vibe coupled with a modern take Dancehall's dynamic and enigmatic nature.
Produced by Richard "Richie D" Martin, he describes the project as standing on the shoulders of the past and truly looking into the future's eye.
"What I really was going for in the production of the Riddim was to bring back that old-time authentic Dancehall sound," Richie intimated noting that while the sound of Dancehall is more experimental now, listeners will always yearn for the early 90's feel of Dancehall's touch. "With every production you'd want to outdo the previous but with this production playing as the identity of the Famous Nightclub I think it'll certainly turn a lot of heads, fighting well on the local Dancehall playlists and other clubs might want to go the same route of making a riddim that represent their club who knows," he continued chuckling at the thought.

Slated to be released to be public through Jamaicanmusic.com and iTunes soon, Kevin Bourke from the KLE group explains that this is simply the first of many 'new rules' ideas with more to follow suit within a few months.
"The KLE Group has always done things above and beyond to build their brands and bring them to life," Bourke opens. "We are in the business of entertainment and music is a major part of our compliment. The new Famous Nightclub brand is embracing the dancehall culture in every way imaginable, so we needed to havea rhythm scorching the airwaves that showcases our I forward thinking nature and appreciation of the Dancehall culture in general."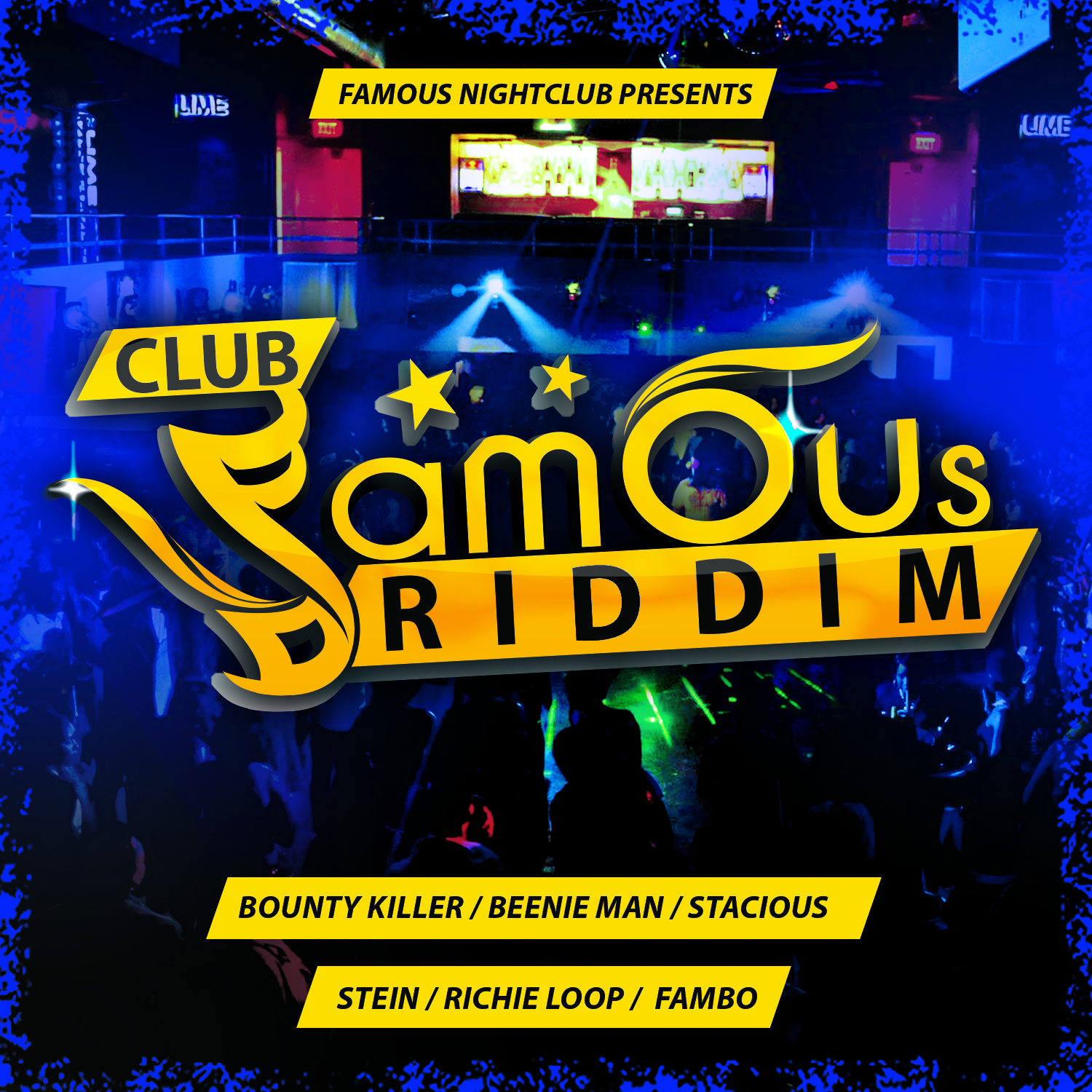 CLICK HERE TO DOWNLOAD