Standing as a two-year winner of the Global Battle of the Bands competition (2010/2011), the band has been steadily gaining global praises, as they win over new listeners with every new venue they embark.
"Well, you see, the music industry is a cycle. It's a new wave of what's happening now," says Deleon 'Jubba' White about the revival of bands and live music in Jamaica. "Conscious music is at the centre stage again. Youths are involved in this movement. But it's not necessarily the end of the Dancehall cycle. And I don't want to see an end. It's all about the evolution of the music. Variety is the spice of life," he continued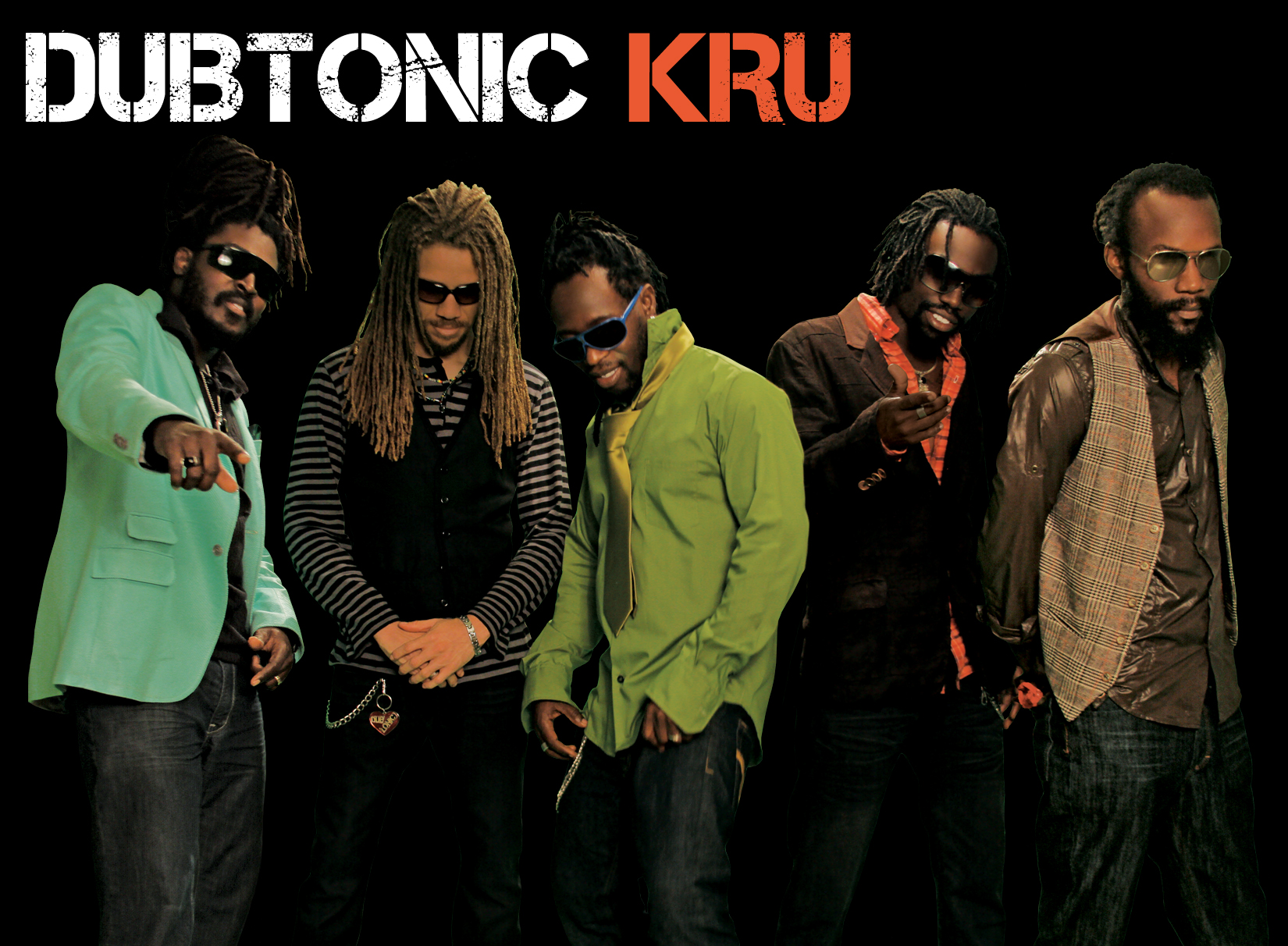 L-R - Deleon White, Omar Johnson, Strickland Stone, Luke Dixon and Horace Morgan
The 13-track opus, scheduled for a May 28th release, was recorded in Dubtonic Kru's own studio in Jamaica as well as in the Tuff Gong studio and comes packed with varying dub elements; a sound not heavy used in many of today's Reggae-laced releases.
"Evolution is the journey of life, from nothing to something and from something to nothing", explains guitarist Omar 'Jallanzo' Johnson. "The flow of music is spontaneous and random even. So we go with that flow", annexed lead singer Horace 'Kamau' Morgan while hinting at most of the singles being composed during rehearsal times, sound checks and occasional jam sessions.
"The album shows the continuous growth of Dubtonic Kru's cohesiveness playing together as a band, but most importantly, the evidence of maturity and awareness in speaking about world issues while keeping a smile on the people's face," concludes Jubba.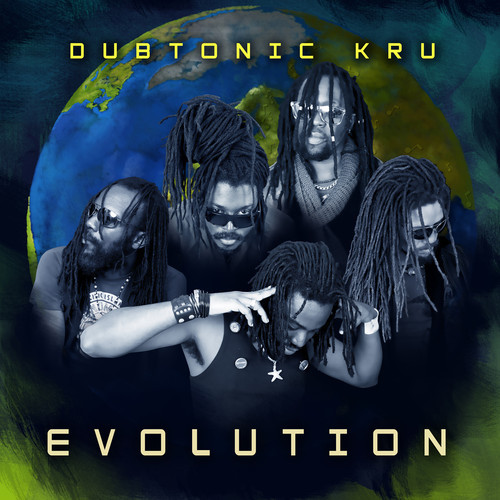 Tracklist
01. Jah Works
02. Jah Love
03. Naah Give Up
04. Overcome
05. Shine
06. Evolution
07. Rub A Dub Style
08. Reggae Vibez
09. Murderer
10. Fyah Woman
11. Train To Skaville
12. Cloud 9
13. Live And Love