A musical genius, seemingly ahead of his peers, Kanye released his sixth studio album, Yeezus, on June 18 – a project best categorized as techno hip-hop fuelled by synth/rock with maelstrom hints of Jamaican Dancehall, and a handful of soulful samples.
Though Kanye's Jamaican inspiration has been on display since the early 2000's, he turned everyone's head with his G.O.O.D Music crew's 2012 mega-hit Mercy. Sampling the soundclash hype man Fuzzy Jones' monologue from Super Beagle's 1990 sound killer Dust A Sound Boy paired with Reggie Stepper's Cuh Oonu; the single has since eclipsed over 2 million in sales achieving an impressive double platinum status.
On Yeezus, Kanye expands his affinity with the intriguing culture and packs four of the 10-tracked opus with Dancehall samples; with one of the four boasting a stellar verse from Assassin/ Agent Sasco while leaving a number of Jamaican references throughout the LP:
I Am A God samples Capleton's Forward Inna Dem Clothes;
I'm In It features Assassin/ Agent Sasco;
Guilt Trip samples a chopped and screwed version of Popcaan's intro from Pusha T's Blocka;

Send It Up samples Beenie Man's Memories;
With a few punch line references including 'I hit her with Jamaican dick, I'm the new Shabba' from Guilt Trip and 'How you gon' be mad on vacation? Dutty wining around all these Jamaicans' from Bound 2.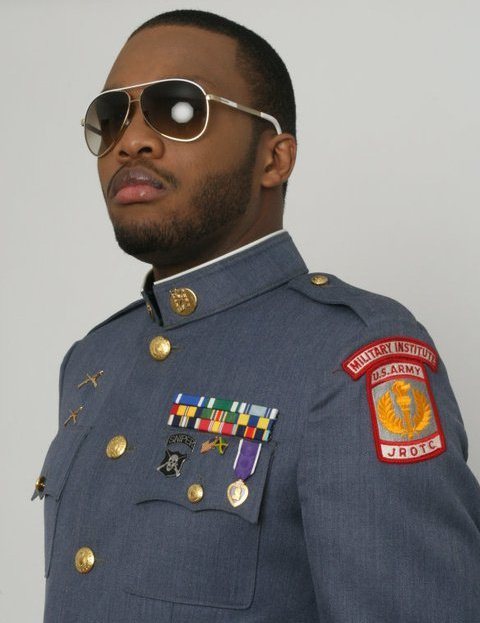 We caught up with the herculean lyricist, Assassin, to find out more about his involvement with the project and its reflection on the Dancehall community.
JAmusic: When Kanye's team initially reached out to you what were your thoughts or initial reaction?
AS: I got a call from Geejam [Recording Studio] last October - Kanye's production team was there working on a Summer project and wanted some verses from Dancehall artistes and I was one of the artistes selected. I spat some verses some with and some without music. I got a call in January and I was told he liked what he heard and I'd be hearing from them soon in order to do a bit more work...fast forward June 2013 and I am now a part of this highly anticipated album from one of the top Hip Hop artistes of this generation.
JAmusic: Did you even think Kanye would give Dancehall music/songs the recognition it deserves much less have it featured on his album on four different tracks while making Jamaican references throughout the project?
AS: Up until this week I didn't know that the track was for Kanye's new album. With the calls going back and forth I began to suspect it but from the time in studio to very recently I thought it was for a summer mixtape kind of vibe... and yes I did think he'd do something good with our music even for the simple fact that Kanye is an exceptional producer and he knows how to put together different beats, vocals and sounds to create masterpieces. What I can say is that this is further confirmation that Dancehall isn't dead...this is a nod to our music and culture and that there is still room for growth and the ultimate respect goes out to Kanye for making our music, artistes and Jamaica such a big part of Yeezus.
JAmusic: The world tend to imitate and be inspired by the creative direction of Kanye West, what could this verse from you mean for the Dancehall community at large?
AS: Well to have been included in the first place is something I am extremely thankful for -- the fact that he took a verse I wrote and creatively synced it with his vocals and the beat on I'm In It is phenomenal -- because I never heard the song before it leaked -- that shows that creativity has no limits. I would hope that from this comes other opportunities not just for me but for the Dancehall community as a whole and furthermore that it sheds a positive light on Jamaica, our music and our culture.