Injecting a Pop-esque style with their Dancehall roots, Chaka Demus and Pliers created a slew of tunes that became instant hits to music lovers globally; while paving a new lane/style later displayed by other teamings of a singer and a deejay such as Shaggy & Rayvon [Angel], Shyne and Barrington Levy [Bonnie & Shine], Born Jamericans [Boom Shak ATak] and Shabba Ranks and Johnny Gill [Slow And Sexy].
Though Chaka Demus and Pliers enjoyed moderate hits as solo artistes, it wasn't until 1991, sharing a stage at a series of shows in Miami, that they discovered a chemistry together.
Since joining forces in 1991, Chaka Demus (John Taylor) and Pliers (Everton Bonner) has enjoyed an internationally successful and having entered the studios of the riddim twins, Sly & Robbie, who were exploring the new bhangra style in 1993, the birth of Tease Me came to be and the rest, as they say, is history.
In a 2005 interview the duo spoke on reasons Jamaican artistes gained success in the early 90's with vary major record labels then fall off and the state of the Dancehall soundscape.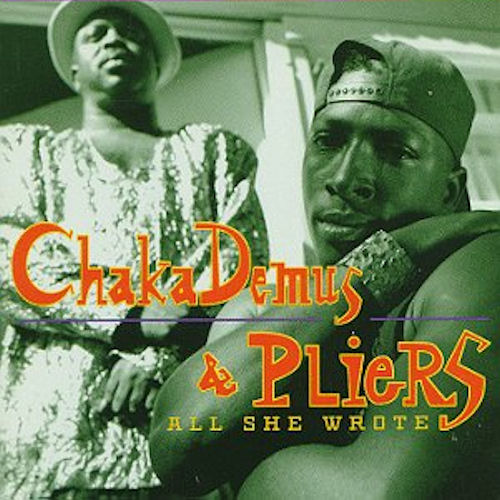 In the early 90s, Jamaican artists achieved phenomenal international success, but after one or two albums, most were unceremoniously dumped by their labels. Will history repeat itself or do you think younger acts can develop longer careers?
Pliers: Sometimes, when you come out and your first album is a hit, you jump from one level to another – from street to pop. If you've sold two or three million records, everybody wants to come and have some input in what you're doing. That often causes conflict over the music. Most of the time, it's not the artist that breaks down, it's the team around them. Sometimes mangers and record label executives make wrong decisions. Beenie Man has been doing his thing for years now, and it's because he's been on the same level and nobody has really changed his style. Sometimes, people around you can hinder your progress, but we're seeing what's going on and learning how to get around those problems.
What do you think about today's dancehall music?
Chaka: How I see it, a Dancehall tune like Murder She Wrote has substance. No disrespect to any artiste, but today's Dancehall music becomes boring very quickly. Sizzla, Buju Banton and dem man are recording tunes that will be played in 20, 30 or 40 years time. Those are the tunes I call real Reggae. Don't get me wrong, party music is cool – we all love good times, but music is supposed to teach people.