A rewrite of Trinity's Three Piece Suit - an answer to Marcia Aitken's I'm Still In Love With You Boy - Althea & Donna's Uptown top Ranking [penned by the duo and Errol Thompson] reached number one for a week in the U.K. singles chart in February, 1978 making them the youngest female duo to have a U.K number one single.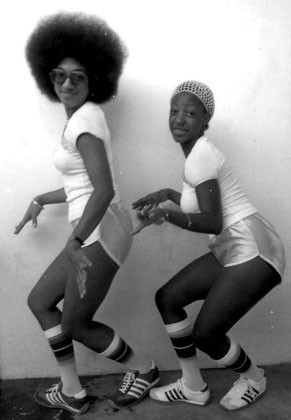 Althea Forrest (17) and Donna Reid (18) garnered much attention with the single and later released an album of the same title in 1978 but never met with any more tangible success thereafter.
Nonetheless Uptown Top Ranking spins as a great single that makes you want to skank once it cuts on...even today.