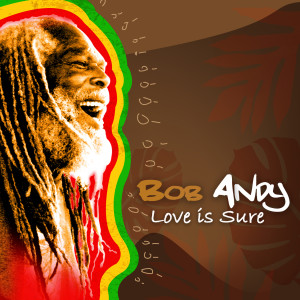 Widely regarded as one of Reggae's most influential songwriters, Andy's formal acknowledged his failure to seize what can now be deemed a golden opportunity at a lecture in 2012 at the Institute of Jamaica in Kingston.
"Bob Marley took the deal that I could not have taken because Chris Blackwell made me an offer I didn't know how to go about it. I wasn't in that realms at that time. I just never felt it. I never saw long term. I was not ready. Just like I was not ready within myself as a man to have a wife at an ealy age. At that stage of my development, I never even comprehend the immensity of what Blackwell had offered," spilled Andy to the audience.
Confessing to the Jamaica Observer, Andy explained his refusal to take up Blackwell's offer was mainly due to his lack of knowledge of the business of music at the time and with no one with whom to consult.
"I never had anybody, Wailers had Wailers [they] could bounce it off on (one another), I think fear and ignorance and being a loner kind of thing," Andy said.
Known as the vocalist with hits including Young, Gifted and Black, Fire Burning and Too Experienced, Andy served his singing and songwriting apprenticeship with the legendary vocal group The Paragons, which he founded with Tyrone Evans and Howard Barrett, later joined by John Holt. Andy emerged as a solo act in 1966 with the smash hit I've Got to Go Back Home, a song which has become a much-loved anthem for Jamaicans.
Andy has written popular tracks for the likes of reggae frontrunners Ken Boothe and Marcia Griffith including her hits Feel Like Jumping and Truly.
In the 1970s, he recorded with Griffiths as Bob and Marcia and scored with a cover of the Nina Simone anthem Young, Gifted and Black.
Andy's albums included;
Bob Andy's Song Book (1970), Sweet Memories (Bob and Marcia) (1976), The Music Inside Me (1976), Kemar (Bob and Marcia) (1977), Lots of Love and I (1978), Friends (1983), Really Together (Bob and Marcia) (1987) (Kemar reissue plus extra tracks), Freely (1988), Hanging Tough (1997), Reggae Land (2006).