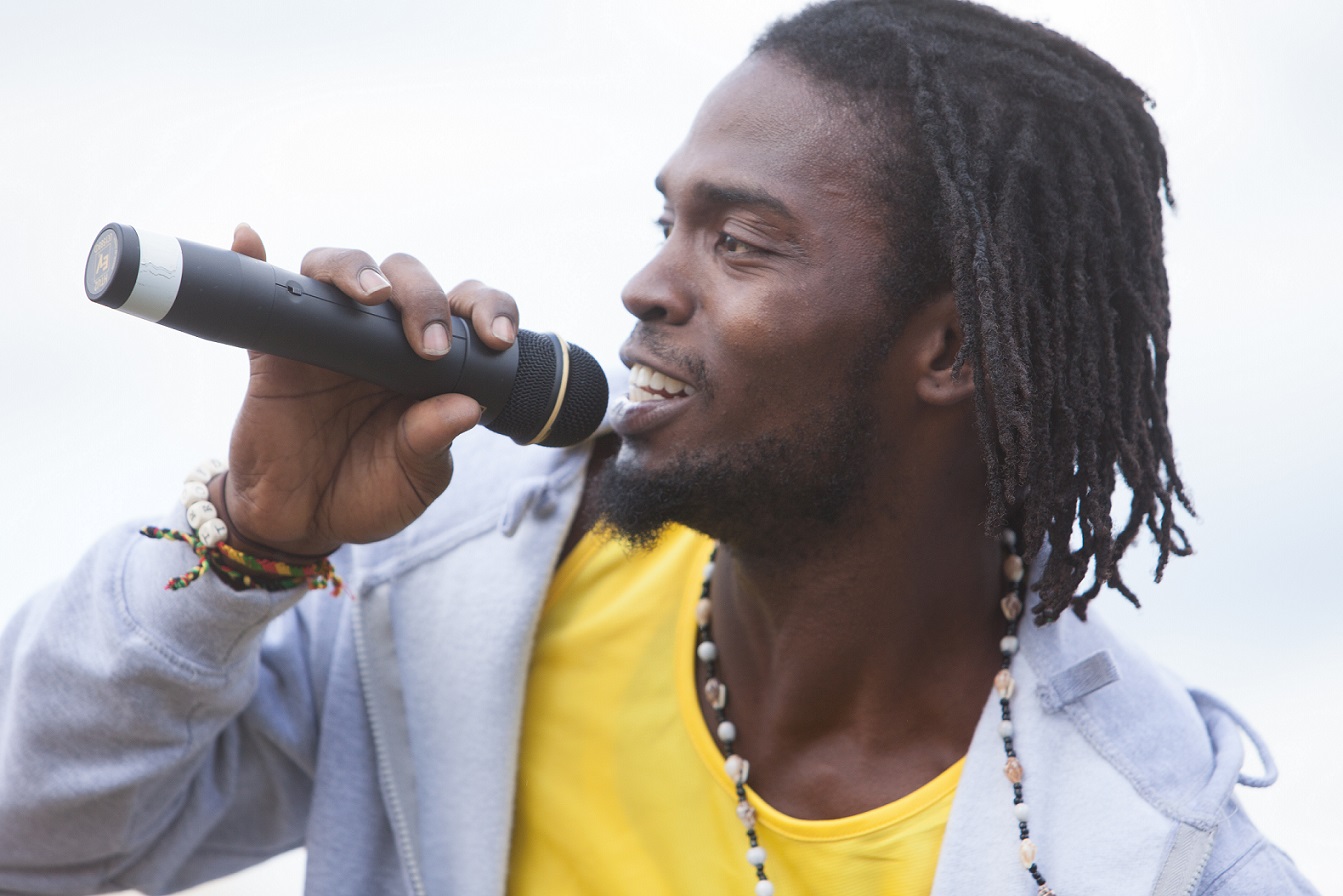 Troydon's first single called Help is Coming was recorded in 2009 in collaboration with his younger brother – Intrestt. In 2011 he recorded Summer is Back Again with his older brother – Allaboma (a former Magnum Kings and Queens finalist).
Troydon has released 4 albums under the Gidians Records label. His debut album, D#1 was released in 2009 and his sophomore compilation titled Jamaica, was released in 2011. His third album, The Voice, was released in 2012 to critical acclaims both in Jamaica and internationally. Troydon released his latest album in June – Looking from the Inside Out. The musician revealed that he was inspired to write the one-drop album following his promo visit to the UK in February 2013. He added that he wanted to release an album that would appeal to listeners of all ages.
Over the last two years, Troydon has been working with a Promotions Manager based in the UK resulting in greater exposure with air play on numerous radio stations across the globe, magazine interviews and the development of his own merchandise line. This increased exposure led to Troydon being a nominee at the British Reggae Industry Awards (BRIA) 2013 in February. The musicians won second place – a notable achievement for any upcoming artist.
JamaicansMusic: How would you describe your music?
Troydon Bent: My style is reggae music, being that I am from Jamaica and have grown up with reggae music. I'm versatile in my music and I mix other genres with reggae to produce my own style of music. People of all ages can relate to my music. My songs are positive and teach youngsters to have a more positive outlook in life.
JM: Do you write all of your songs? Where does most of your inspiration come from?
TB: Yes, I write all of my songs. I get inspiration from reality and what is happening in life - past and future. My lyrics are positive and I am doing my part to make the world a better place.
JAmusic: Do you still dance?
TB: Yes, I am professional dancer as well as a professional singer/songwriter - so you could say an all-round entertainer.
JAmusic: What's your latest track?
TB: "My Love" is the latest track coming from my current album - Looking From The Inside Out. This track is getting good airplay in Jamaica, UK, Africa and USA. It's a soothing song with a reggae/soul feeling which everyone can relate to.
JAmusic: Who are some of the musicians you find inspiring and why?TB: Garnet Silk, Bob Marley, Marcia Griffiths, Gregory Isaacs, Michael Jackson - the veterans in music. The modern artists who inspire me include Mavado, Gyptian, Jah Cure and R Kelly. I like artists who produce lyrics with feeling and positivity.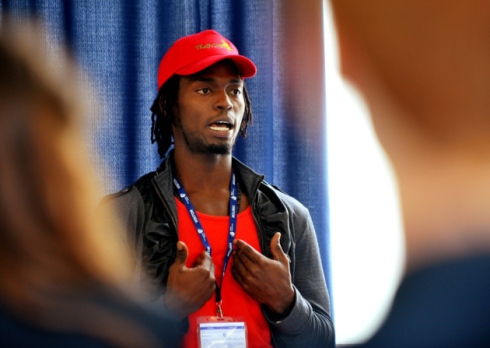 JAmusic: Who are some of the musicians that you hope to work with and why?
TB: I would have loved to have worked with Bob Marley and Michael Jackson. In reality I would love the opportunity to work with Celine Dion, R Kelly, Vybz Kartel, Marcia Griffiths. These artists have something special and are unique in their own way. As I have grown I have learnt from them and idolise the way their voices touch the hearts of people.
JAmusic: Gidians Records - Why that name for your label? When was it started officially?
TB: Gidians Records was formed in 2009. The name derives from being a Gideons Soldier and being in the gideons amongst strong people. I came up with the name and signed it professionally and I am the CEO of the label.
JAmusic: Why did you decide to set up your own label?
TB: Having your own record label gives you the upper hand. I also wanted to help others in a professional way and give hope to the youth. I would like to take Gidians Records to a position where I can help other artists to put out a positive message and help the youths of the world.
JAmusic: What is the first song you produced under Gidians Records?
TB: "Help is Coming" in collaboration with Intrestt (my younger brother).
JAmusic: What kind of musicians are you looking to sign?
TB: Officially the label hasn't signed any artists but I am working with my two brothers and friends. To fit the vision of the label, I would be looking for artists that have positivity and show this in their music.
JAmusic: How would you describe your journey as a musician so far?TB: It is not easy getting your music and yourself out there as an artiste but I feel I have reached a level that many still aspire to. I have grown over the last year through hard work, determination and a lot of promotional work.