With the Reggae Revival movement in full effect, Protoje's humbling philosophy and Rastafarian ideologies came to light during his conversation with MTV Iggy's Alexis Stephens as they talk about everything from his cultural influences to his "righteous anger" performances.
Rastafarian culture is really influential in your music. Was it something that you grew up with or was it something that you became more involved in through your connection with Reggae?
Yeah, it had to do with my connection with the music. My mom and dad are not Rastafarian by faith, but the principles that they raised me by were very, very similar. It was easy for me to understand that whole energy as I became more familiar with Reggae music, and especially more familiar with my reading. That's when I really found Rastafarian philosophy and as my music progressed, it just gradually took that shape.
A lot of people talk about their music influences, but not a lot of people talk about their cultural influences. Who are some are the writers that have influenced you?
The big thing for me was reading Walter Rodney. He's someone who I really had study. Walter Rodney was really influenced by Marcus Garvey, CLR James, and naturally the writing of His Imperial Majesty [Emperor Haile Selassie I] himself. That's what really got me into the whole thing. I look at it like, as a musician, it's my job to take what I read as my inspiration and then find my way to give that information to the people. Because I know that in this day and age, not a lot of people are reading books. They'd rather get their messages from music, so I have to make sure that the messages in the music are as potent as they are in the books.
That brings me to my next question. What is your songwriting process?
It's so different. It happens in so many different ways; I really couldn't just sit and say one. I just give thanks whenever inspiration chooses to manifest itself through me, because it's there and it's all there floating around. Sometimes it just picks a person to manifest itself through and if you're open enough, quiet enough, and open your eyes to it, it will come to you. Sometimes it hits when I'm driving, sometimes when I'm lying in bed, sometimes when I'm at rehearsals. It just really happens. When it's not forced, it's at its best.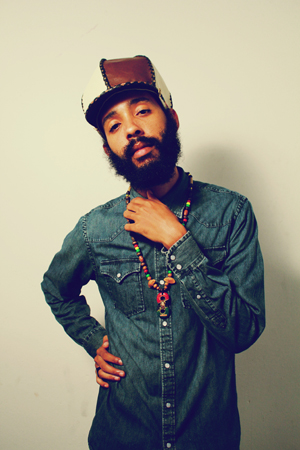 I read an interview where you talked about the need for more of an album culture in Jamaica. Why do you prefer the album format?
Because I think the album is a body of work. It really shows what someone is about. Anyone can put out 50 songs, but it doesn't give out the identity of what someone is really about. When you do an album, it's almost a time capsule. Somebody can look back 40 years from now and say, "This was Protoje's first record; listen to how he was here. Listen to his 5th record; this is how he was here. Listen to the growth. You can see the development." I don't think I've ever been into an artist who hasn't had an album. Because that's what I use to see if I'm into what this artist is giving me.
There's been talk about a generation gap in Reggae music. What have been some of the responses from your younger fans who may not necessarily have grown up listening to the sound?
They love the sound. It's so fresh to them. They think it's all new. [Laughs.] You know what I mean? The thing with the youth is that they want to hear good music, but they want it to be cool and they want it to be fresh. They want it to be in New York with Fader [Magazine] and hipsters. We know as the younger generation of artists that we need to find a way to give music to the youth in a way that they can connect with it. I think that I've found a way to deliver the music to them without compromising the message and the potency of the lyrics, cool enough for them to want to hear more of it. I was so surprised when we had a show last weekend. It was a cross-section. If you come to one of my shows, you'll see children that are 13 and you'll see people that are 60 years old. And it's a joy to me to see the unity among the generations at one show. That's a joy.
I recently read something with Snoop Dogg/Snoop Lion where he said that in his most recent album, he wanted to bring Jamaican sounds to wider audiences. Have you listened to the album or have any opinions on it?
I mean, I'll say this first. Snoop Dogg, I have a lot of respect for him, because he was the first hip-hop artist that I listened to. I practiced his flow and his style so much as a youngin', because he was the first hip-hop artist to blow up big in Jamaica. In terms of the record, it doesn't really sound like a Reggae record to me, understand? But at the same time, I believe an artist is free to do whatever he wants to do in whatever music he feels like doing. I do say though, if a foreign artist wants to help to expand Reggae, I mean, work with some Reggae producers. Work with some local talent to give a better feel because there are so many talented Reggae producers in Jamaica. I don't know if they weren't approached. I can't say what happened, but if foreign artists really want to help spread an authentic Reggae sound then they have to work with authentic musicians and producers. I think that would have a very big impact on spreading the Reggae sound to the world.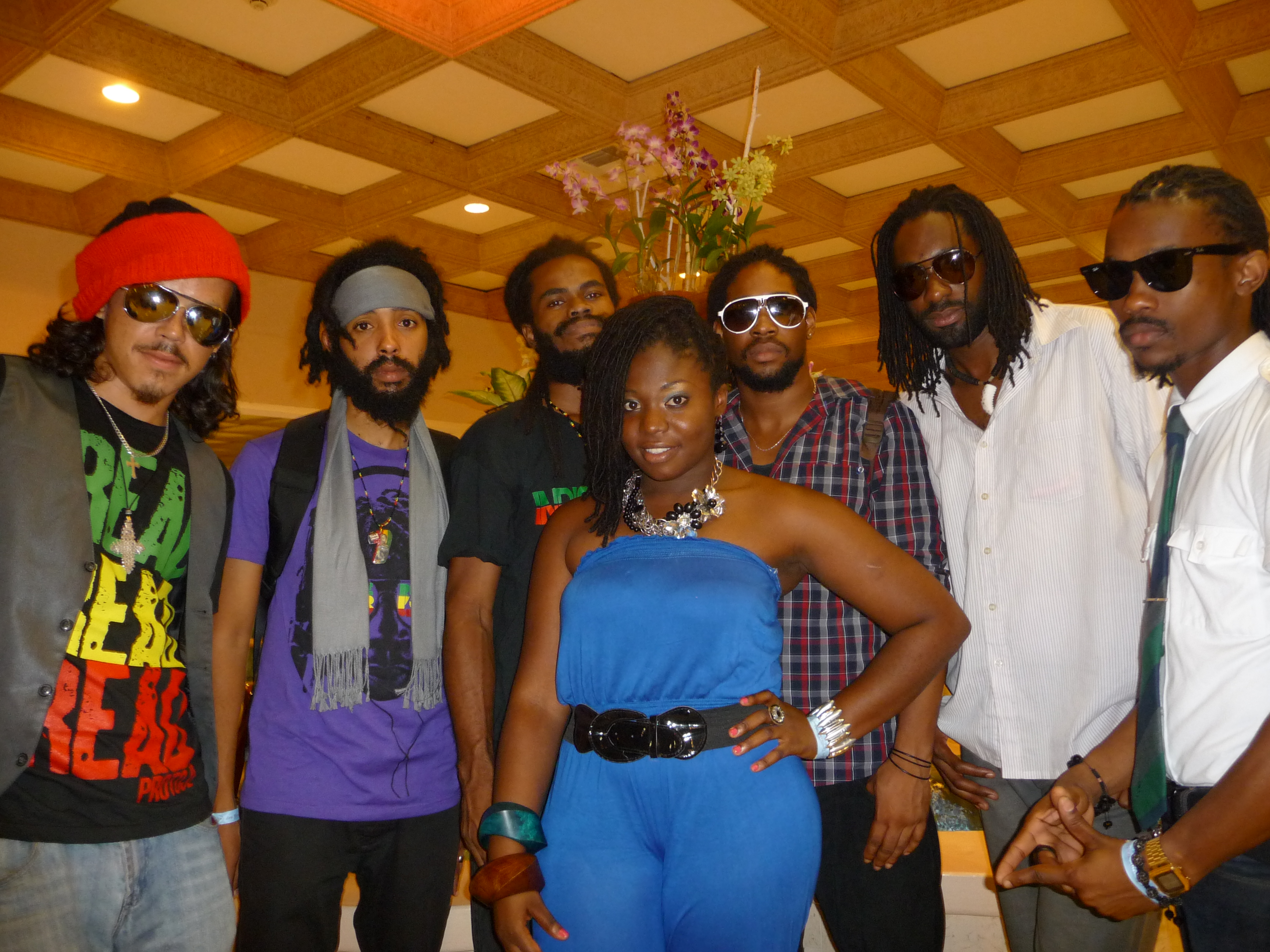 Your band is named The InDiggNation. Did you name the band?
Yeah, I named the band. Indignation means 'righteous anger'. We really play the music really aggressively. It's a band that really plays hard. The type of music that we play on stage, it's not the same as the record. And no matter how people rate the record, it's always better on stage. It's unbridled energy. In the studio, it has to be "Okay, sing it softer. Do it like that." On stage, no one says anything to me. The sound that comes out of us on stage, it's something that we've been working on for a couple of years now and I absolutely can't wait for the people in Europe and the US to really hear me and my band really go at it.
For more exclusive interviews from MTV Iggy you can check out their website here