Daring to have her vocals dance on the clouds, Nyanda's bubbly persona is layered over up-tempo beats coupled with synthesized instrumentation and lyrics bent on immediately grabbing your attention; naturally resulting in any first-time listener becoming a committed fan with long-time fans falling deeper in love.
Ready to expand her creative-eye, she has released hints of the direction her solo career aims to travel with Slippery When Wet and Boom & Rave steadily climbing on varying charts while tearing through the norm on airwaves.
We caught up with the lovely chanteuse, discussing everything in between regrettable trends followed, African obsessions and of course her music.
JAmusic: Music lovers globally will always be looking for that new, impeccable sound that can be looked upon as leaders of the new wave of vocalists; you'll have persons like Adele, Emeli Sandé, Elle Varner, Leah LaBelle and RaVaughn currently doing their thing and turning heads. How would you define a musical genius that can eventually become a vocal leader?
Nyanda: All the artist you mentioned possess a unique sound or quality. That's the beauty in music and the beauty in being an artist. Having a distinct, recognizable sound, and persona that sets you apart from the rest and that comes through vocally that people identify with and connect to. I think those are all things that create a musical genius. For me I write or co-write all my music so I definitely put who I am into my craft. I want you to feel that you are getting a piece of me. 100% Nyanda!!
Some of the most genius artistes have thrived when taking chances and innovating. How important/present is that on the Jamaican soundscape today?
N: I think taking risks is important if an artist is to grow and flourish. And I think fans appreciate that. Who wants to hear the same old stuff? It's no different for Jamaican artist .Sometimes "we" tend to put our Jamaican artists in a box. I feel passionately about exploring different sides of my artistry and draw from various musical influences. Tarrus Riley deejays and is now singing. I'm sure if he wants to flip it he can and give us a 16 bar verse. Let's break out of these boxes that limit us and embrace different genres coming from Jamaican artist and show the world how diverse we can be. I remember when Pink totally changed her sound from R&B on her first album and went more Punk Rock. It worked for her because she was being true to herself. At the end of the day I have to be true to myself and what I'm feeling.
What's the biggest risk you've taken artistically, now concentrating on your solo career? One that went over surprisingly well and one that might've gone over people's heads?
N: Going solo in itself was taking the biggest risk because people know me as Nyanda from the group Brick and Lace. At first, that detachment felt scary as hell, but I'm growing as an artist and I feel my fans are growing with me. I am NYANDA and I am one half of sister duo Brick and Lace. Two parts of my legacy.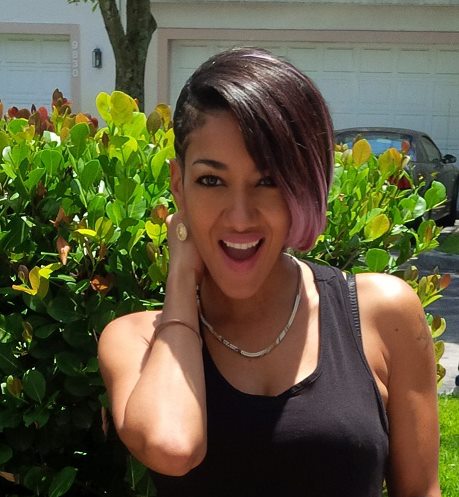 What's the most regrettable trend you've found yourself following?
N: I don't know if this was a trend but I found myself saying 'that's hilarious' at everything even things that weren't hilarious. I promised myself I would never be caught dead in crocs...they're only cute for babies (laughs hysterically).
Who's the artiste that keeps you on your toes? Pushes you to go harder?
N: "You can go hard or you can go Home!" (laughs). No, I admire Beyoncé a lot; I think she's a hard worker. She definitely inspires me but I do me, I go at my own pace I set my own rules so my only competition is me.
Life is not only about acquire acquire acquire! More more more. It's a perfect deception to make us miss out on simpler more meaningful things. I'm all about balance and being comfortable with who I am.
Now that you're doing your own thing, what are you influenced mostly by?
N: EVERYTHING!!!!!! (smiles) I've been studying a lot of old school Dancehall, listening to artists like Supercat and Barrington Levy. I really loved the music that was coming out of the 90's. I also love EDM and listen to Florence and the Machine, Major Lazer, Swedish House Mafia. I think it's cool to mix the two genres. On my playlist now is Skrillex ft. Junior Gong. I write my own songs so I look for inspiration everywhere in everything. And I think the best songs come from real life situations or as Oprah calls them "aha" moments, when you're chilling with your girlfriends talking and everyone goes "YES OMG thats sooo true!!!!" I'll probably write about that!!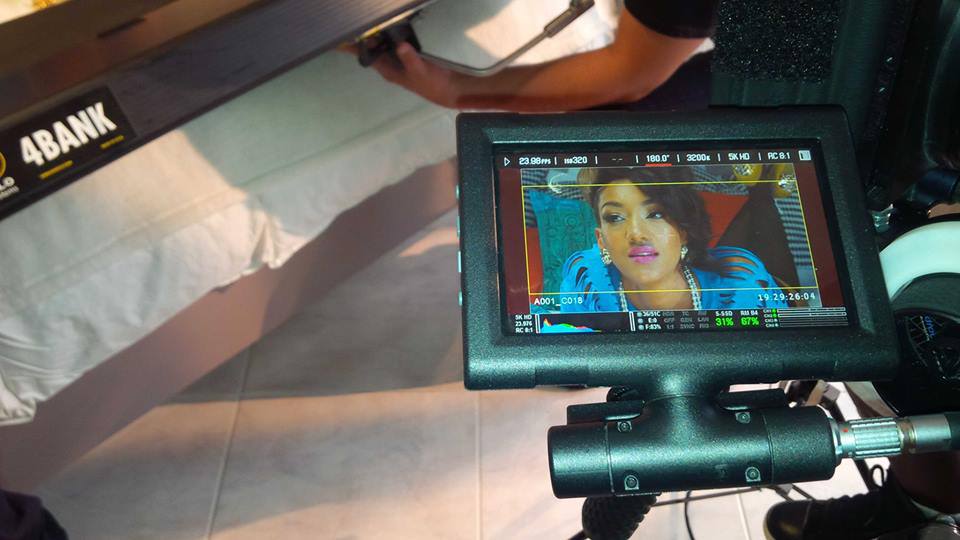 Could you talk a bit on Black Lion and the story behind Slippery When Wet and Boom & Rave.
N: Black Lion to Nyanda is like Jimmy Jam and Terry Lewis to Janet Jackson. We are the Dream Team. They are a super talented production duo. Kemar aka the Kemist is son of Reggae Queen Marcia Griffiths (music in the blood) and Mike is from Miami, second generation yardie. They are both amazing producers and songwriters I'm blessed to work with. They produced my first single the dancehall cover to Taylor Swift's Trouble, Slippery When Wet my Boom and Rave with Mr Vegas to name a few.
Slippery When Wet is a playful yet sexy song about a guy who would go to any lengths to get the girl. Classic story telling style and it has a bit of a comedic vibe; puts me in a good mood. I'm so excited, I just shot the video for slippery and I think it will be great for the summer.
Boom and Rave is upbeat and makes you definitely want to dance and Mr Vegas is on fire.
You've talked about being inspired by African musicians in varying interviews can we look forward to hearing a massive single coming from you in the form of Beyoncé's Grown Woman or Justin Timberlake's Let The Groove Get In (coincidentally Timbaland-produced) soon?
N: I'm so obsessed with the African culture and the music; I call my fans NYATRIBE as a tribute to my African fans. We are all one tribe anyway. I have a collaboration with Congolese artist Barbara Kanam, artist Muss from Cote D'Ivoire and a song with South African dj's Euphonik and Fresh.
What's up with Bloodline Entertainment; I know Wisin y Yandel & JLO's single was nominated for a Billboard Award. Any major project being worked on that can be mentioned at the moment?
N: Follow the Leader did very well for us. Since then we wrote the upcoming single Shotgun for Pharell Williams' artist Leah Labelle, Around the World by Christina Aguilera album Lotus and I Swear for rock band Secret State. But our efforts are mostly focused on our individual projects at the moment. Myself, Icandy and Nailah (NYLA). Nailah's new single Stand up was also written by Bloodline.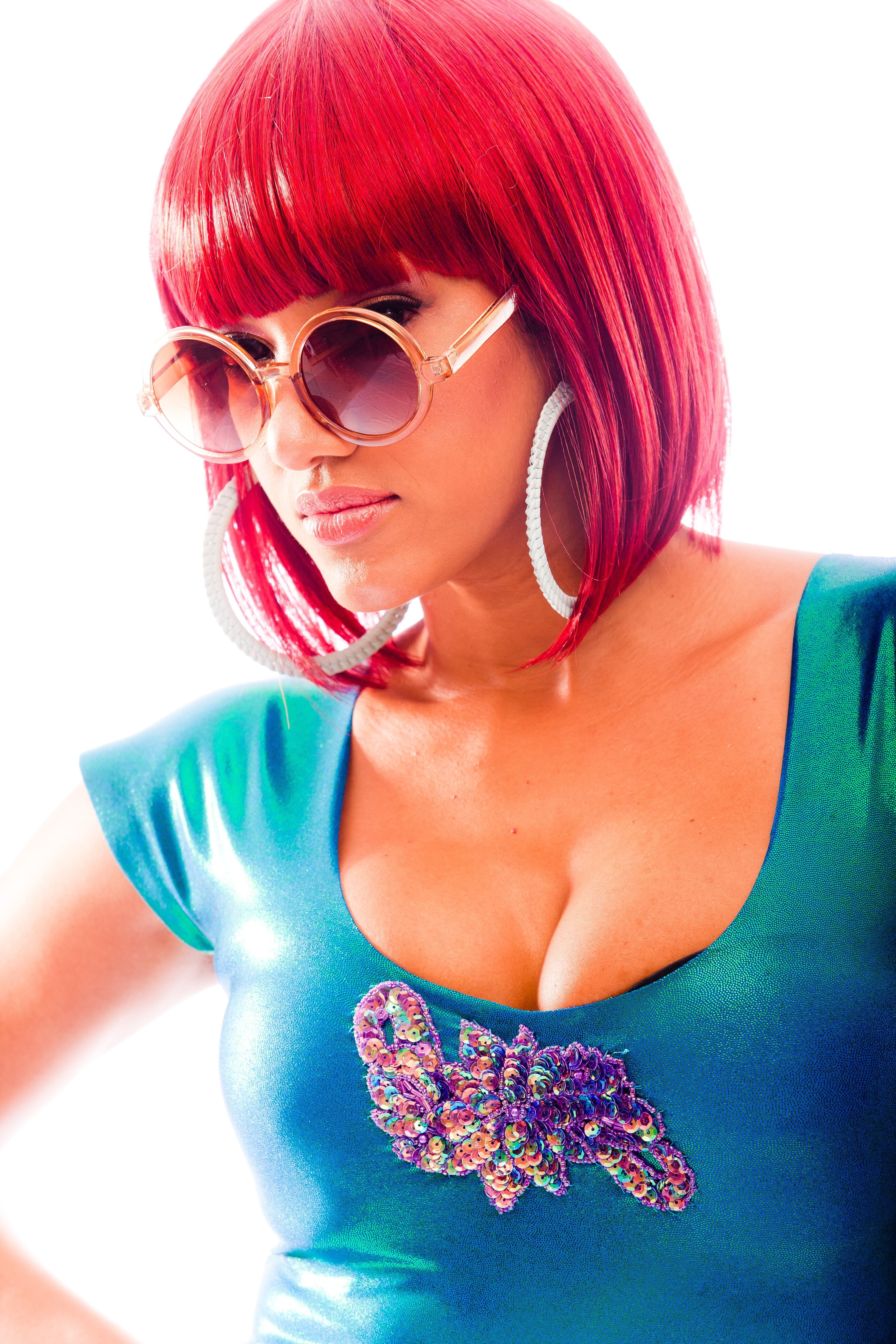 When I interviewed you last, the single 'In love with the Music' was just released, slowly making its mark on varying airwaves and there was talk on a sophomore album 8-tracks deep. After 6 years fans have been patiently twiddling their thumbs for a sophomore release. Now with you and Nyla embarking on solo careers, sure enough there'll be another time to wait. Any word on that album?
N: We soooo love our Brick and Lace fans and appreciate their patience. We feel bad about the wait .I don't think we realised how much the fans were wanting to hear more from us. It's like Sally Field's famous acceptance speech at the Oscars "You like us, You really like us !!" (laughs hysterically) The traveling took its toll on us and then we had commitments to our families. I think the fans are gonna like what we're working on and then Brick and Lace will do another album. I'll let you in on a little secret... most of it is already recorded shhh.......
Do you see a vision where you guys will end up touring as Nyanda, Nyla and Brick & Lace sometime soon?
N: I definitely think that will happen. It's a dream of mine to do a tour with all the sisters. Can you imagine Nyanda Nailah, Brick and Lace, Icandy and Tash too. You never know.
God Bless Everyone reading this and Thank you:)

Much Love and Blessings

NYANDA xoxo
Follow Nyanda on Twitter and Facebook and stay up-to-date with everything!