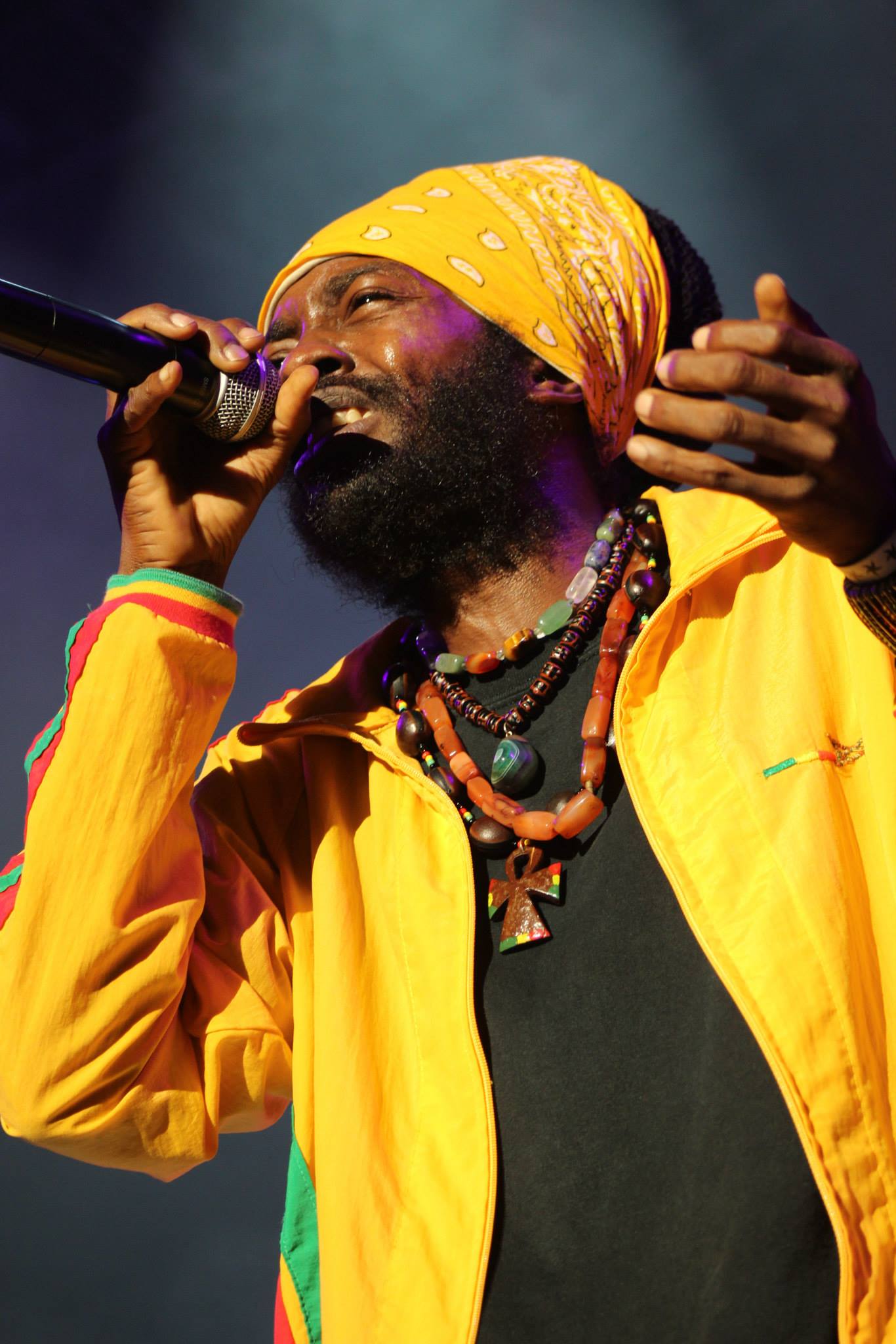 With hits including Book of Life, Life Seeds and Can't Satisfy Her annexed to his name, I-Wayne cites his absence from the scene as simply a period of reflection and meditation. But after his return to Reggae Sumfest's stage everyone could clearly see that he was on a new mission.
"We were just trying to let them [the audience] know that the more they [the gereral public/critics] say that Reggae music is dead the more it will spread and it's a life fusion not confusion," explained Wayne to Jamaicansmusic.com. "We can keep it real and clean at the same time so that's what we here doing; life teachings and preserving life…that's what I-Wayne is all about and it's an honour whenever I'm asked to perform."
Though in recent times Wayne hasn't managed to secure a major hit on local and international charts, he's seemingly always working on new materials with his most recent efforts being a part of VP Records Dub Rockers compilation on the track So High with the Rebelution band.
"I wouldn't say there's any particular reason for me not charting as much or not being at the forefront of the musical scene right now, but I'm still here and putting in the necessary work," intimated the laidback crooner. "But it's an unlimited thing and the seasons fluctuate as to your time at the forefront of the musical scene. That's just the way it is but anytime an audience is ready to see I-Wayne perform I'm always ready…always practicing and building on my craft."
As to what we can look out for right now?
"Mostly working on some singles to be released soon like Girl I love you, a single called Danger and another called The System is a Nightmare; but definitely more singles to come…you've surely not heard the last of I-Wayne."
Visit his Facebook page for more updates on I-Wayne's Next Move!