One such admirer is Michael Watson from The Midnight Raver blog. Armed with the mission to "preserve, through the sharing of multimedia archival material, the roots Reggae music of the world and to promote the fine artists who created this divinely inspired music", Watson and his team of Reggae enthusiasts have created what is arguably the largest online library of digitalized Reggae press archives.
We recently caught up with Michael, or Ras Mike as he's affectionately called, to find out just a little bit more about the site, the envisioned goal of it and why he finds it important to continue supporting and promoting the Jamaican music on a global scale.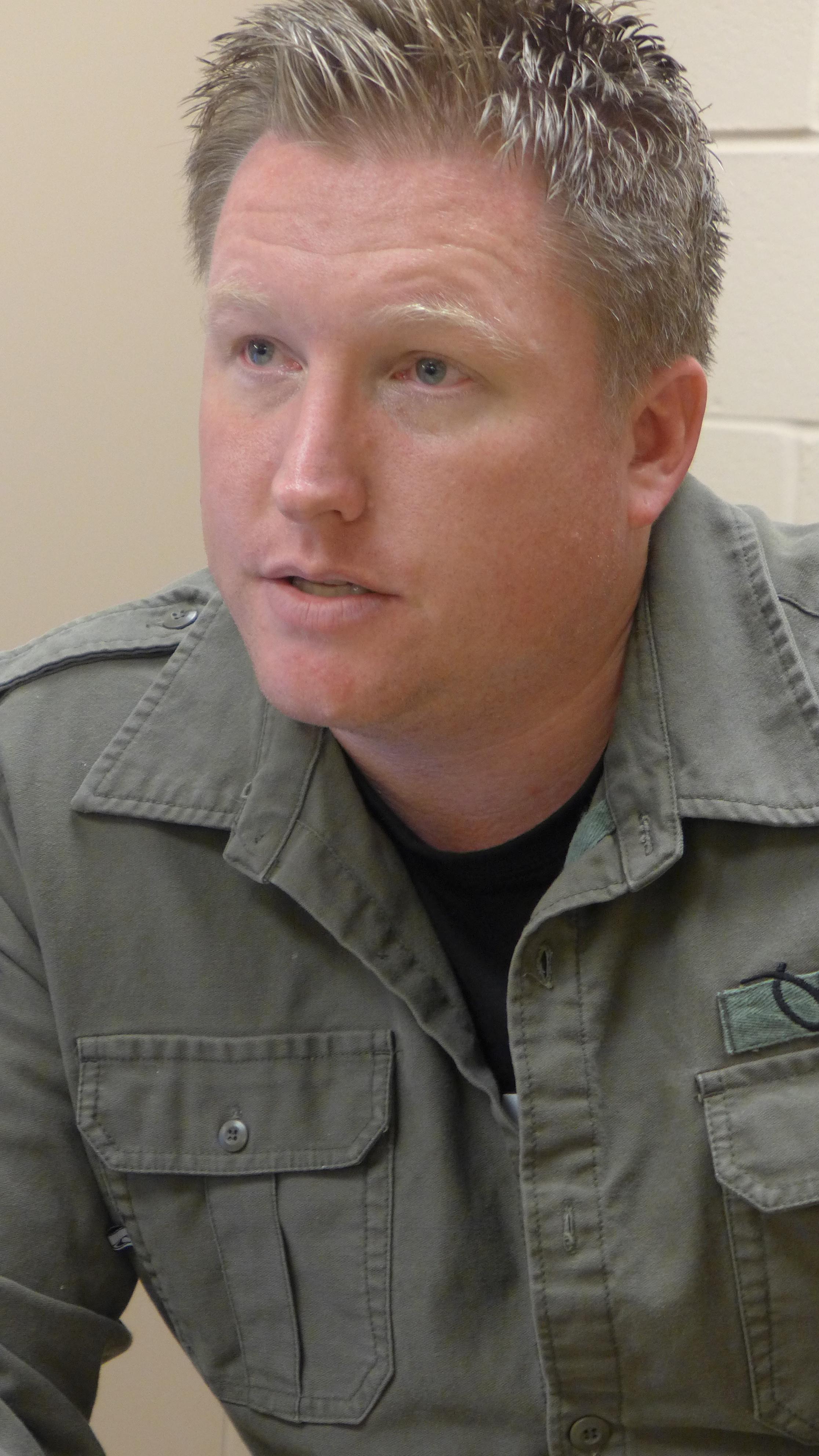 I know the site was officially launched in October of 2011, but why was midnightraverblog.com created? What gave you that first push to actually start it?
MW: It was all about pursuing my real passion, reggae music. I was so bored with my 9 to 5 working existence and I really needed something to occupy my time. I have been a devotee of this music since I'm 13 years old and I collect anything I can get my hands on. So I had a bunch of reggae audio and video that I've collected over the years as well as reggae vinyl. Most of my audio concerts, interviews, demos, rehearsals was stuff that Roger Steffens has been sharing with fans for years. I contacted him and told him that I was interested in launching a website to share this media on a global scale and he was with the idea. So at first it was just about sharing rare live performances, interviews, digitized vinyl, etc. This model has since changed and we are now focused primarily on the preservation and promotion of roots reggae through the archival of press clippings, rare audio, video, interviews. We also focus on original writing, reporting, and interviewing.
During the inception stages of the blog, did you just see it as only digitalizing particular news clippings and vinyls with them eventually becoming something greater or the long term envisioned goal of truly preserving Reggae's art form was always at the fore?
MW: My primary objective from the start was to treat this music seriously and with the respect that it deserves. Everything we present is thoroughly researched and vetted. Everything is based on facts garnered from a variety of different sources. To date, we have digitized and shared more than 1000 print reggae articles from sources like NME, Melody Maker, Rolling Stone, Reggae Report, The Beat, Zig Zag, Smash Hits, Black Music, and countless newspapers from all over the world, including Jamaica Gleaner articles dating back to 1967. Our most recent venture is the digitization of all reggae-related articles from the great Black Echoes magazine dating back to 1976.
Could you talk a bit on Roger Steffens; his inspiration, contribution, guidance and assistance with the website?
MW: Words cannot explain how vital Roger has been in making reggae so successful in America. As a pivotal figure in the history and evolution of reggae music he stands apart. His ground-breaking Reggae Beat radio show alone makes him a significant personality in this reggae business. Then you start to think about the books, the reporting, the liner notes, his contribution to documenting and preserving The Wailers' discography, his interviews, his relationships with the greatest reggae musicians and, last but not least, his reggae archives and it's really kind of astonishing. I don't think there is anyone who quite compares and I cannot imagine that there will ever be another Roger Steffens. As for his contributions to MIDNIGHT RAVER, let's just say without his support the site would not exist, and probably never would have been launched. He edits a lot of my original writing, he is the main advisor with respect to reggae history, he is the gateway to many of the artists we've interviewed, he is the source of much of the material that we have shared. Without his support and guidance it just would not be possible. I have so much respect for him as a person, as a collector and historian, and as a great spirit. I consult him on most, if not all, major decisions with regard to how I cover an issue or an artist.
You've made mention of being "a student of Reggae and Rastafari culture." When and what in particular drew your attention to Reggae/Rastafari?
MW: I first heard Burning Spear's "Door Peep" when I was 13 years old. I remember it very clearly. I grew up as a white kid in a predominantly black neighborhood. So in the late 1970s and early 1980s reggae was catching on in the US and people just had the stuff. I heard it at a friend's house. I think his father owned the album. I never looked back. It's so true what Marley sang in "Running Away" you know, "who feels it knows it." You don't know why you are drawn to this music, but you are, and you know it without a doubt. I used to spend hours in my bedroom just reading liner notes over and over again. Reading and listening to lyrics. Every now and then i would get my hands on a Reggae Report and I would just spend hours, days reading stories about these great men who turned their backs on society and looked inward for strength. And the music they played, and the lyrics they sang were so pure and untainted by the shit in this world. There is no other music quite like it.
Why is it important for you to note that you and the website isn't a home of 'professional bloggers' but more so avid and dedicated researchers?
MW: Because we take what we do very seriously. This isn't just another web site for posting reggae album downloads, stealing from the pockets of artists. No. This is life for us. I have assembled a crew of collectors, researchers, and lifelong reggae fanatics who share this same sentiment. I've got Fred P, Glen Lockley, and Peter van Arnhem over in Europe. These guys are serious roots reggae heads with some of the deepest reggae archives in the world. Real serious, no nonsense guys. In the US we have Doug Wendt AKA the MIDNIGHT DREAD, who was one of the foundation reggae DJs in the US, broadcasting out of northern California. He devoted his career to this music and he continues to make invaluable contributions to the site, especially his weekly vintage radio show shares. He is the guy whose interview with Peter Tosh formed the basis for Stepping Razor Red X. The interview is played throughout the film. He also shared with us the only radio interview I've ever heard from the late Puma Jones of Black Uhuru. I could go on for days about Doug. Also we have Joe Jurgenson who does all of our book reviews. Joe has the largest collection of Bob Marley books in the world, and he also authored the book 'Bob Marley: The Complete Annotated Bibliography.' Interesting note about Joe, he owned the master reel of Peter Tosh's performance at the Jamaica World Music Festival 1982. He got with Karl Pitterson through Roger Steffens and they worked on the official release of this performance. My man Dubwise Garage has made countless contributions to the site. he has the deepest reggae bootleg/rare audio collection I've ever seen. He was responsible for digitizing a lot of the stuff that Steffens used to share by cassette and CD.
Why is it important for you to continue supporting and promoting the Jamaican musical stratosphere on a global scale?
MW: I just want to give back to the music and do what I can to promote roots artists, who seem to have been forgotten of late. I will promote any roots artist with a positive message. All of this is done free of charge. We don't make a dime from our work. It's all about passion for the music and respect for the artists.
I invite everyone to visit MIDNIGHT RAVER and take a look at our "ABOUT" page. We do so much more than what I discussed here. There s truly something there for everyone.