One such admirer is Rob Kenner from Boomshots.com. Keeping up with the speed of Reggae/Dancehall's endless nature, the site pushes the envelope on giving consistent content outernationally speaking from Kingston to Brooklyn and beyond. Understanding the worldwide tremor of Caribbean music, Boomshots connects the dots and breaks down the walls of musical apartheid.
We recently caught up with Rob to find out just a little bit more about the site, its origins and what the future holds in store for it.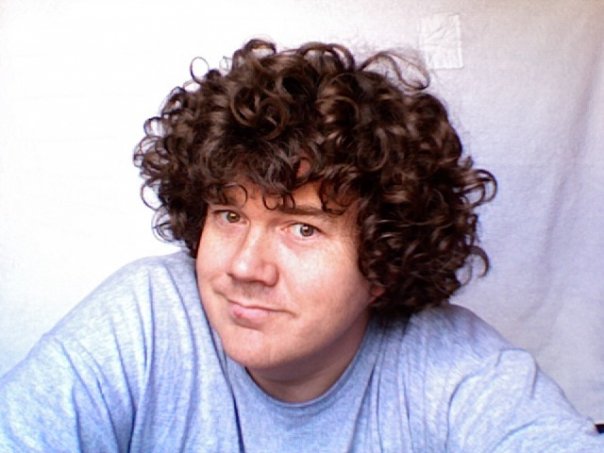 JAmusic: How long have you been in the field of journalism?
RK: Journalism I've been doing since 1992, well I was an editor at an art magazine from 1987 for Art and Antiques Magazine in New York. So that was my day job and my evenings were spent DJing in different clubs in the city and on the weekends I worked at a Reggae record shop that's not around anymore but that was the main spot to get the new 45" or 12" vinyl coming out of Jamaica. So that was how I started to build my collection and started getting DJ gigs and it became a schizophrenic existence for me in a way (chuckles) – working at an Art Magazine by day and Reggae by night.
JAmusic: What exactly is your affinity with Dancehall and Reggae? What drew you to the culture to begin with?
RK: I wish I could answer that; I really have tried to explain it but it's just one of those organic experiences. For a lot of persons I'm sure it started with The Harder They Come soundtrack and Bob Marley touring and such but for me I'd say it was a trip I took to Jamaica in 1985 for Reggae Sunsplash and that was the year that Half Pint dropped Greetings and Super Cat dropped Vineyard Party and Dancehall was so new and Hip Hop wasn't really popping at that point for me at least and Dancehall was that raw uncut soundtrack that defied everything. So definitely that Sunsplash concert for sure and another defining moment was while I was in college and I went to a Dancehall/Reggae party and Sleng Teng had just been released and a sound system that was big enough to play in an outdoor venue was cramped into this small club and when the bassline dropped it was simply unreal and they played Sleng Teng for about 3 hours straight. And I was like this music is like music from Mars and I just had to find out more about it.
JAmusic: Boomshots actually started out as a column in Vibe Magazine in the 1990's right?
RK: Yes it did. When I read about a magazine called Vibe that was going to be launched by Quincy Jones and it was to deal with all aspects of music in a general – from Rap and Hip Hop to Jazz and Soul. And they might have mentioned Reggae, I don't remember if they did actually, but I knew they were not going to get it right. From what I have read on Reggae coverage in the States was always not accurate at all. I'd see articles in varying magazines like Spin and Rollin' Stone occasionally and it didn't reflect the true essence of what most Reggae enthusiasts enjoyed about the genre. And I just felt like Vibe would fall in the same category and they would have missed something.
This was at the peak of Dancehall's international rise…in 1992 when Shabba had just been signed to Sony, Mad Cobra was just dropping Flex, Buju was on the rise and it was at a moment where Dancehall in particular was going into the major halls of America. I remember saying to myself "y'all have to do this part of the story properly…if you're going to do it". So the magazine didn't exist yet but I heard about the name of the guy who would have been the editor there and I started bombarding him with pitch letters.
JAmusic: What was the first "Reggae/Dancehall" article you did under the Boomshots column?
RK: There was a particular story I did on Super Cat and I ended up interviewing Cat several times convincing him that it was a big feature and right at the time he was dropping the Don Dadda album on Columbia Records and it turned into a really deep and compelling story because of some of the things that were going on with him at that time – and you probably know the legend of Super Cat – so all of that was happening at that moment and everything was fresh and I ended up interviewing him at length about it and we had some amazing conversations and I was able to write an amazing story about everything and that piece basically got me my job at Vibe and that Super Cat story was in the test issue they started with. Cat was always my most favoured deejay of all time and that story really affected the course of my life; so after Vibe got the green light to start publishing I quit my job at Art and Antique as Editor in Chief and became a senior editor at Vibe.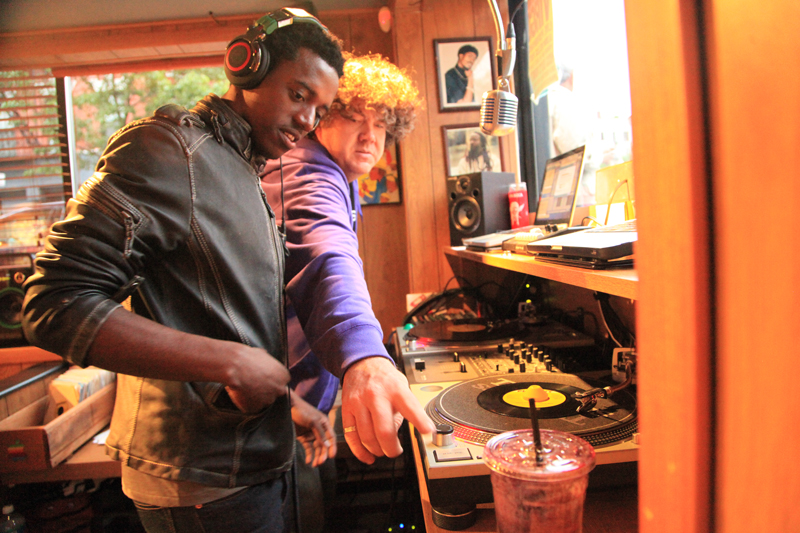 JAmusic: And after that Super Cat article you basically became the Reggae guy for Vibe.
RK: Yea (chuckle)…it was my job to be the Reggae guy but my main intention was to make sure that we maintained the relevance of Reggae and Dancehall at the time and would always have a feature on something Jamaican oriented in each issue published. Patra was coming up at the time and all that excitement was happening so we were very on it. And eventually I wanted to write about these happenings in every issue so I officially pitched the column idea that would be called Boomshots and they gave me half a page in every issue – sometime it would be a full page – and I was able to consistently cover the happenings in Dancehall and years after I hear people telling me that they would always buy Vibe to read about the Reggae happenings because you really didn't have that many write ups at that time or a Reggae Magazine per se.
JAmusic: This was all during a period where Tupac and Biggie were the head runners in Hip Hop. What was the reaction seeing a Dancehall article next to a Tupac or Biggie piece?
RK: It was dope knowing that you could put a story on a Reggae artiste next to a story about Tupac and Whitney Houston and having it all on the same level really smack in the middle of mainstream Hip Hop. At the time everyone seemed to not recognize or appreciated much that Dancehall is the DNA of Hip Hop. So it was really natural and I try to connect the dots for people to see the correlation and help them see that clearer. And here we are in 2013 and Jay Z is sampling Sizzla and Kanye has Assassin doing a verse on his album and Dancehall influences are always there in Hip Hop and I take it very seriously in educating people on what they are hearing.
JAmusic: Could you talk a bit on transitioning the column Boomshots to Boomshots.com?
RK: In about 2006 I think with the rise of the internet and the pull it had I saw the need to really start Boomshots.com, with the help of Jacquie Juceam, and I started posting really heavily on it because I had it reversed for a while back but in '06 I really started pushing it. I mean at the time the half page in Vibe wasn't enough to put out what was needed. And I was there at Vibe for 19 years then it folded…came back under new management but it was really a shadow of its former self…so I joined forces with Complex Magazine – from Marc Ecko - and Boomshots.com is one of the main Reggae sides of Complex Magazine's blog network. The site has grown so much. Now we're blessed to have Reshma B the Reggae Girl About Town down with us—she does the dopest interviews. And with my show on RadioLily in NYC we have a constant flow of fresh talent coming to the site. It's a very exciting time.
JAmusic: Why is it important for you to continue supporting and promoting the Jamaican musical stratosphere on a global scale?
RK: It's very important…what I do again, no one hires me to be the Reggae guy but I'm known by my friends and the circles of media that I do have this knowledge and passion for this genre. I really keep Boomshots.com alive mainly because of pure passion and I really want to spark that passion in someone else.
I do invite everyone to visit the site and take a look around. Sure enough you'll see a story that'll spark an interest in you.