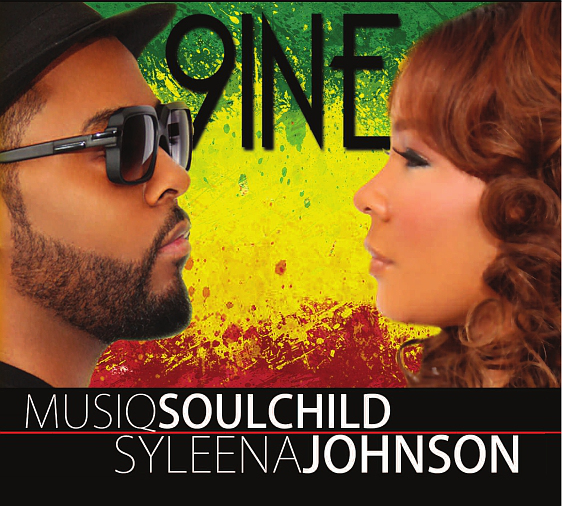 In a recent interview with Reshma B of Boomshots.com, the duo talked in-depth on the project, the myriad of emotional underpinnings beneath the surface and the spontaneity of the project. Check out the interview highlights below and a full album stream.
Syleena Johnson on the connection she sees between Reggae and Soul music: "Well reggae, soul, and R& B—whatever you want to call it—all of that came from back in the day from our ancestors, and hip-hop was direct from that as well. All of that is black culture music and it's pretty much all the same. I know that it's different cultures but we talk about the same issues. Musiq and I just really felt like we wanted to cross genres and see what it would be like to merge what we do with what's known as Caribbean style. Since we love reggae music so much, we just figured "Wouldn't it be awesome to kind of pep up R&B and soul music?" Because reggae makes us happy. Most of the time soul and R&B is very sad—sad love songs most of the time. So we wanted to use happiness with soul and R&B. We wanted to just pep it up, you know—tone wise, not so much tempo. But just the tonality of the entire record will make you happy and make you want to be in love. So that's kind of where we were going with it."
Musiq Soulchild on the experience of recording the album: "Oh it's definitely been awesome. It's just amazing how everybody's talking about us working on this reggae project like it's something that's so far off but it was something that was very natural for the both of us because we both love music. Reggae just so happened to be the genre of music that we were presented with at the time. It could have been anything and the fact that we have a true respect and admiration for each other, that just made it happen that much quicker. It didn't really take that much time at all. So it's very interesting to me actually just to hear how everybody is responding to it. But I guess when it comes to how things are presented in this industry everything gets so compartmentalized. No one wants to cross those parameters. They feel like you're just supposed to stay in one lane and that's it. But when you really love music you're not genre specific at all. You know, it's a very suggestive and emotional thing so it all depends on how you feel at the moment. And at the moment, reggae music was in both of our paths and we both chose to go along with it and it's been fun. It's been really really cool."
Syleena Johnson on her affinity with Reggae: "I've always been influenced by reggae. I even collaborated with a reggae artist named Assassin back in like 2004. And I did a song with Elephant Man—it didn't come out. So I've always been in love with reggae music that's why it wasn't really a stretch for me. I was never in a position where I could do something this awesome. So I guess the time was now."
Musiq Soulchild on what he'd want listeners to take from the album: "Well the album just so happens to be categorized as reggae music because of the sound and the elements that we're using, the components and the arrangements and the cords. Anybody can listen to it and they can obviously tell that that it's part of the standard of music that is classified as reggae. But I think that, if I can speak for Syleena, we both entered into this project to make good music. It just so happened that we were making reggae music but our message is always the same. It's about love, it's about communication, it's about getting along with one another—not only in a relationship, but also as people, interacting with each other as human beings and just being uplifting and inspiring and also having a good time with life. So it's just a really good album I think that people will be able to put on and listen to from top to bottom. Because it's a feel-good project. We infused a lot of positive energy into this project so I really can't wait for people to get it."