JAmusic: Music lovers globally will always be looking for that new, impeccable sound that can be looked upon as leaders of the new wave of vocalists. How would you define a musical genius that can eventually become a vocal leader?MB: I believe that the first quality that a vocal leader must have is a good control of his voice and the ability to create beautiful and original melodies. Then, I consider that when interpreting the song, what makes the difference is how the artist expresses his emotions. There is nothing like feeling the music in your soul. Every artist has been influenced by several others throughout his life. To my eyes, the greatest artists are those who are capable of going beyond that and find their own identity instead of imitating artists that have inspired them. Every vocalist is unique due to his voice, technique, style, personal experiences, character, values, environment and others. A vocal leader shouldn't be afraid of breaking the rules and stepping out of the box as long as he's still true to himself.
JAmusic: Some of the most genius artistes have thrived when taking chances and innovating. How important/present is that on the Reggae/Dancehall soundscape today; from what you've seen?
MB: Regarding the Reggae Dancehall soundscape today, I think that very few artists take advantage of the musical richness around us. This can be done without compromising the essence of Reggae and Dancehall music. The inconvenience of simply following the mainstream trend is that you end up being one more doing the same thing. People are afraid to lead the change.
JAmusic: What's the biggest risk you've taken artistically; one that went over surprisingly well and one that might've gone over people's heads?
MB: I took a major risk 2008 while I was recording my former french rap album "Eternel". I had a lack of confidence for singing. I recorded a few hooks on some of the songs. One track was left to record before closing, but the beat was too slow for a rap song. I was about to give up on that song. After two weeks of hesitation, I decided to sing the entire song pushing out my voice for the first time and let it flow. The recording session was exciting. We finally made this great Reggae, Rock and Hip Hop song that I titled "outsider". Surprisingly, this unexpected song turned out to be successful! The album had twelve songs, but it seemed like "Outsider" was the only one that people paid attention to. We went on tour and a few months later I was offered a publishing deal by a major company (Sony ATV/ EMI Music Publishing). My greatest satisfaction from this particular risk I've taken is that I discovered my voice and the freedom I had to create a sound out of my influences. I love reggae music so much…
JAmusic: Who's the artiste that keeps you on your toes? Pushes you to go harder?
MB: Well, I have been inspired by a lot of artists, such as The Police, Bob Marley, Lucky Dube, Steel Pulse, Anthony Hamilton and others. After so many years of hard work and dedication —despite of the difficulties of the music industry— my passion for music, hunger and constant self-improvement, I definitely needed much more than these great names to keep moving on. What pushes me to go harder is this mad passionate love for music.
JAmusic: When you got into the music business where did you think you'd be today or where did you see yourself fitting in at the moment?
MB: I remember when I was 13, my dream was to become a singer. I finally made this crazy decision to dedicate my life to music in 2002. I was 18 years old at that time and passion got the upper hand on me. I had no idea of the music industry, I was just excited and so greatful to have the opportunity to make music. I recorded songs as much as I could. At this point, I couldn't visualize myself ten years ahead because I was enraptured by this work environment. I was living a dream. The destination was blurred at the beginning, but the journey has been rewarding.
JAmusic: What's the purpose on your musical journey? What's the message you're trying to give?
MB: I'm 30 years old now and I've been doing music for almost 17 years. I gave my absolute all not having a clue about how tough it was. I had to figure out what was the real purpose of this endless struggle. Mad passionate love for music. I spent the last 11 years of my life chasing a dream and travelling as a nomad. Experience, hard work, sacrifice, failure and time are definitely factors that helped me grow. In "Rising sun", which is one of my favourite songs on this album, I said, "I remain standing after all I've been through". Life situations can easily turn you into a selfish, hateful and bitter person. I thank the Lord that my heart is filled with love and that's all I am willing to share with people. I believe it's our main purpose in life. That's what life is all about. There is nothing utopian about it. I want my music to inspire hope, joy and strength to people.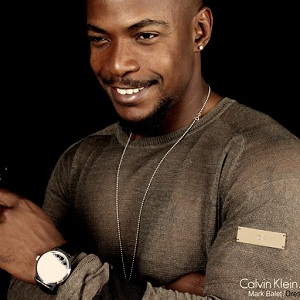 JAmusic: What's one song that you hold close to you because of a particular line or better yet what's the most philosophical quote you've heard in a song that you hold close to your heart?
MB: The first quote that comes to my mind is from the song Don Cartagena (Fat Joe 1998), "modesty will get you nowhere". From what I've experienced in the music industry, I believe that no matter what you deserve, or how talented you might be, you will hardly get what you're worth, unless you're self confident and audacious. Humble people get stepped on easily. I took this quote really personal, acknowledging the fact that part of it was true, and asking myself if I would have to change my mentality in order to earn respect. I came up today with a conclusion: finding the right balance.
JAmusic: We live in an era where the average person's attention span is limited to what they want to see or hear. What are you doing differently that will hold their attention?
MB: This question is relevant to my interests as a record producer and also as a video director. Technology has evolved so much creating great opportunities, but saturation is the flip side of the coin. Nowadays, music has a very short lifetime and it's getting harder to catch people's attention, what leads several artists to wrong decision making. It's much more than entertainment for me. I can't tell for now if there is anything I'm doing differently, but I think that live performance is definitely the best way to express myself and connect with my audience.
JAmusic: With success comes a lot of negative feedback, how do you react or deal with negativity?
MB: Trust me, being an independant artist and producer taught me how to deal with negativity! I dealt with many negative feedback and learned from it. It made me stronger. I try my best not to take negative feedback personal. My words, reactions, beliefs, values, and opinions as an artist and mostly as an individual are not necessarily supposed to please everybody. In fact, it's impossible. I will never be "politically correct", indeed I won't just say what people want to hear. I'm faithful to myself no matter the consequences. I am surrounded by few wonderful people who've always been there for me. It reminds me of a song that I wrote months ago, it's called "careless gardener". It's basically about watering the flowers of our garden which symbolize the different aspects of our own lives. I try to maintain a good balance between music and other areas of my life avoiding extremes.
JAmusic: What kind of future plans have you set for yourself as an artiste (to accomplish and maintain)?
MB: First, I want to be known for making great music that will last forever and support talented artists. This is the main objective of my label, Eternel Music. Then, on a larger scale, I will probably direct and produce independent movies about specific topics of my interest.
JAmusic: What insight can you give on the power of music and its ability to communicate certain messages verbally and non-verbally? And what do you think your music represent?
MB: In my opinion, music is so powerful to a point that it can influence a generation, specially when it's promoted by the mass media. The words in a song can have either positives or negatives consequences on individuals, "inject" a way of thinking and behaviors. By listening to a song in a specific situation or state of mind (e.q., anger, passion, lust, love, frustration), an individual can have his behavior influenced by the music he is listening to. This is why, as artists, I consider that we have to choose our words carefully. Born to Love is for me the opportunity to communicate a positive and uplifting message.