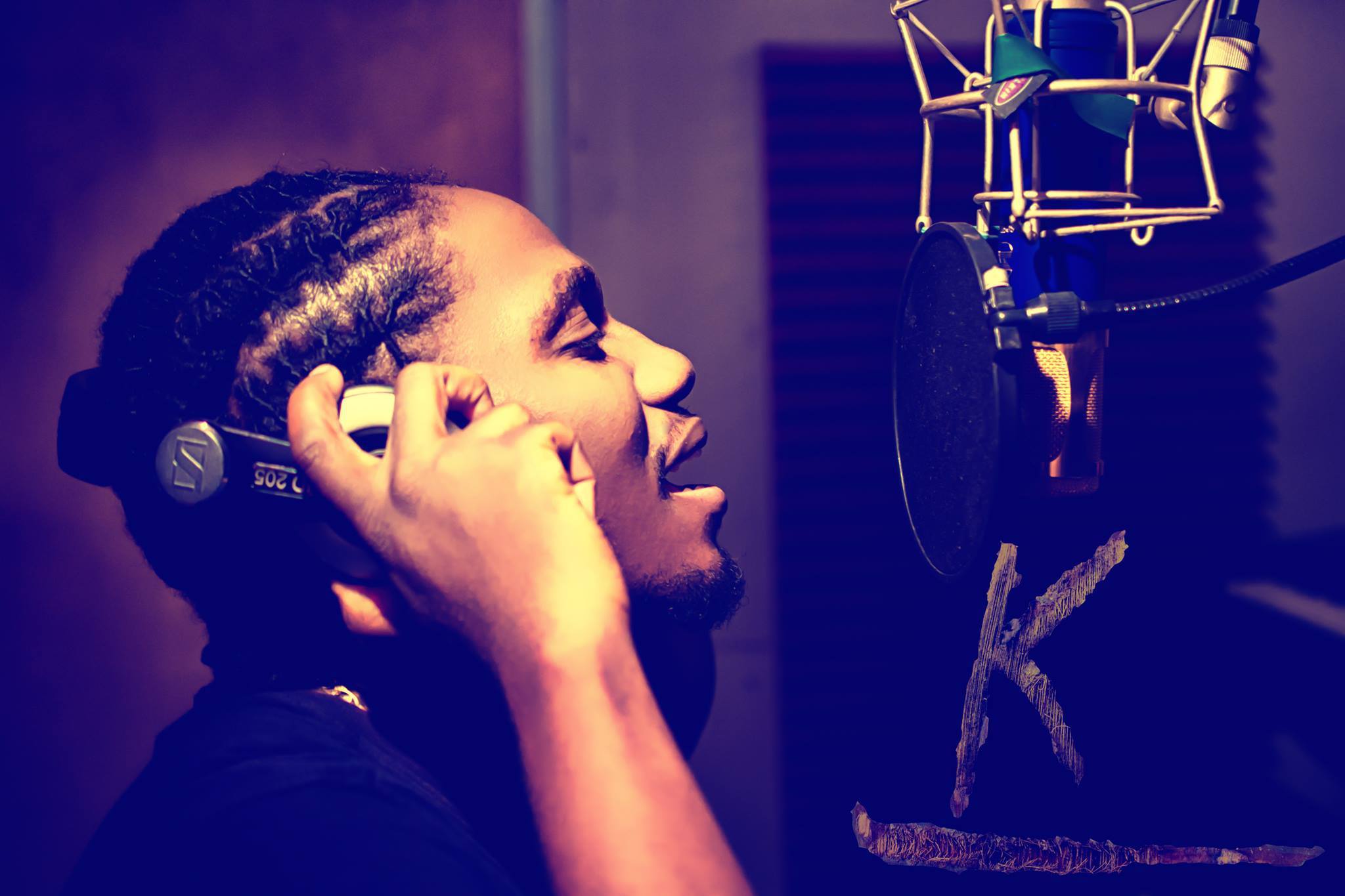 JAmusic: Music lovers globally will always be looking for that new, impeccable sound that can be looked upon as leaders of the new wave of vocalists. How would you define a musical genius that can eventually become a vocal leader?
K: A musical genius would be an individual that continuously provides great music that not only sounds good to the ear, but touches the heart from the first listen and every listen afterwards. A musical genius that becomes a vocal leader is an individual who works hard to produce and create innovative material. Their fans will never have to say "I LIKED, that SONG", instead they will say "I LOVE, their MUSIC".
JAmusic: Some of the most genius artistes have thrived when taking chances and innovating. How important/present is that on the Reggae/Dancehall soundscape today; from what you've seen?
K: The times in which we are living in is much different from the time when reggae music first flourished. Taking risks is necessary to succeed now. Stepping "out of the box" sets an artist apart from the rest, it makes you noticeable. The soundscape of today, in my observation, is filled with risk takers that have risen to the top. Taking risks is what reggae/dancehall music is about and based on. Legends like Bob Marley, Peter Tosh, Lucky Dube, were some original risk takers, and even in death they will be recognized for generations.
JAmusic: What's the biggest risk you've taken artistically; one that went over surprisingly well and one that might've gone over people's heads?
K: My biggest risks may have been moving my focus from solely reggae music to soca/dancehall, as well as giving up my full time job to focus on my musical journey. For the Virgin Islands carnival 2013, I released my songs "Sugar Bottom" and "Soca Dancing Queen" which to my surprise played repeatedly on the radio stations and still play now. I'm sure giving up on my full time job to pursue music full time was questionable to some, however, music is my passion and I do not regret my decision.

JAmusic: Who's the artiste that keeps you on your toes? Pushes you to go harder?
K: There is no artist in particular that keeps me on my toes...Music is a mission not a competition...I respect all artist for their artistic ability and I would like other artist to do the same for me
JAmusic: When you got into the music business where did you think you'd be today or where did you see yourself fitting in at the moment?
K: When I first started my musical journey, my focus wasn't as strong as it is now. Distractions may have kept me from realizing my full potential; however, I always envisioned myself as a successful artist with an unmistakeable voice, and an undeniable passion for music. I could see myself on Tours with the best reggae/dancehall artists of our time and I know with drive and determination this will soon be a reality for me.
JAmusic: What's the purpose on your musical journey? What's the message you're trying to give?
K: My message and my purpose intertwine to create a harmonious bond that motivates me to work hard. My purpose is to create music that is innovative enough that it can be played throughout this generation and the next. My message that I hope to portray is that it doesn't matter where you are from, where you've been, how old you are or the circumstances that may be keeping you from your aspirations right now, if you remain level headed, and rely on Jah for guidance, you can amount to anything.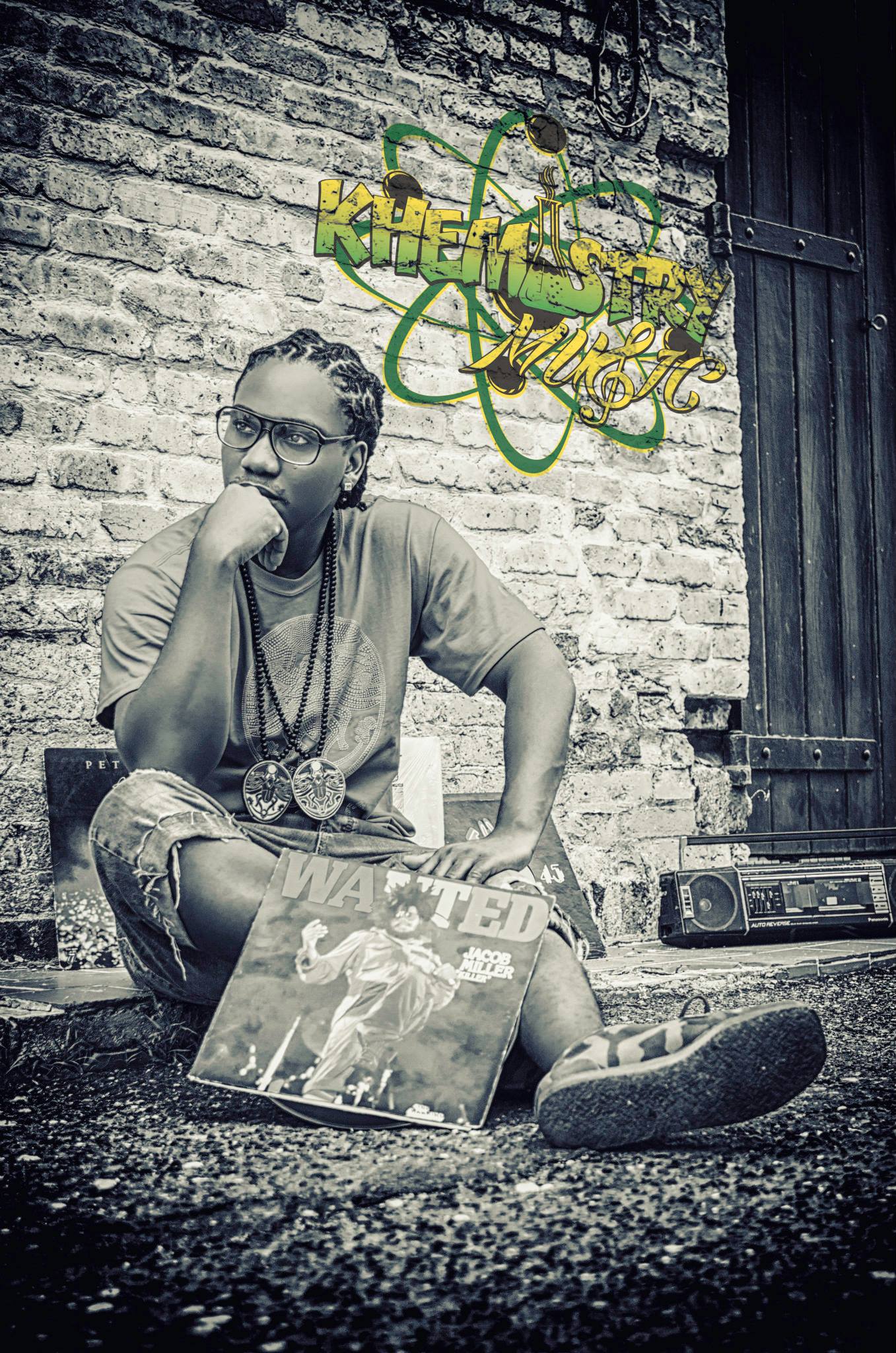 JAmusic: What's one song that you hold close to you because of a particular line or better yet what's the most philosophical quote you've heard in a song that you hold close to your heart?
K: The song and quote that I whole dear to my heart is Psalms 118 verse 22 " The Stone That The Builder Refuse Shall Always Be The Head Corner Stone....reason being is that on my musical journey I was doubted by many about my decision to take on music as a career and had struggles getting my music played on radio stations so I just want to prove that once you vision something for your life you can go for it and receive the highest rewards and recognition
JAmusic: We live in an era where the average person's attention span is limited to what they want to see or hear. What are you doing differently that will hold their attention?
K: In order to maintain someone's attention, you have to show or introduce them to something that makes them look forward to seeing and hearing from you knowing that no two songs will sound the same. My ability to move from one genre to the next, (reggae to dancehall or Soca and vice versa) is what will keep my fans in suspense presently and in the future.
JAmusic: With success comes a lot of negative feedback, how do you react or deal with negativity?
K: Negativity is something that will be around no matter what you do. When you are successful it just intensifies the negativity since you are known to more people and the more people that are aware of your existence it leaves you open for more negative attacks which I am fine with. I deal with negativity in either one or two ways; I ignore it, or I turn it into positive form of criticism from those that are on the outside looking in and I use it to improve myself.

JAmusic: What kind of future plans have you set for yourself as an artiste (to accomplish and maintain)?
K: I set out not only to be a successful Artist but to one day be a legend in the eyes and hearts of many.
JAmusic: What insight can you give on the power of music and its ability to communicate certain messages verbally and non-verbally? And what do you think your music represent?
K: Music is a very powerful tool for communication....mankind could only like and believe in what we see and what we hear...so using music to communicate negative, you could only get negative response from the listeners and viewers... As for my music my music represents positive and uplifting vibes and real life situations that the listeners can relatable to.

CHECK OUT KHEMISTRY'S MIXTAPE BELOW