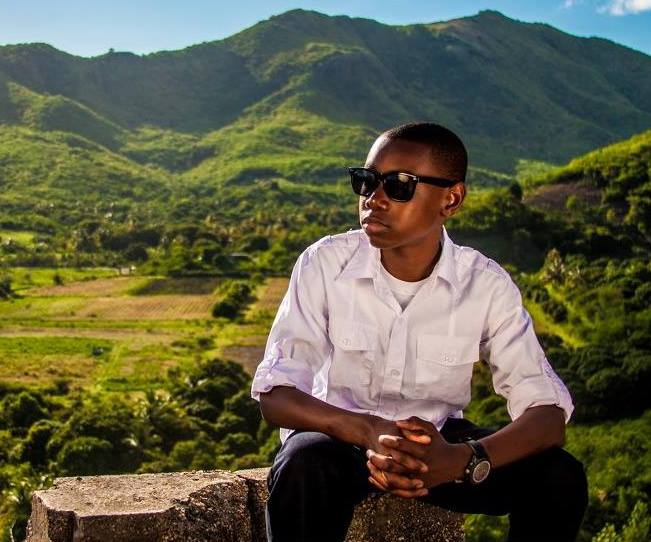 Standing as a 13 year old bursting with talent, the young crooner is set to launch his debut EP, aptly called Tomorrow, on December 17th in Jamaica, which have already secured a distribution deal through VP Records. Speaking with the Antiguan artiste, Jamaicansmusic found out a little more about this burgeoning singer.
JAmusic: Can you describe how it feels to be in this cyclone of good fortune that you've been experiencing at such a young age; securing a distribution deal with Reggae's biggest label and having a number of industry insiders dub you as the next big thing?
JG: I am very grateful, honored, blessed and definitely excited. I am very grateful that VP Records believe that my music is good enough to be heard worldwide. I have a positive message to spread around the world. God have blessed me with a unique voice so it is my duty to share it with everyone. In regards to being the next big thing: I'm just glad for the opportunity to sing.
JAmusic: We live in an era where the average person's attention span is limited to what they want to see or hear. What are you doing differently that will hold their attention?
JG: First I just want to keep my message inspiring. I hope my music can be uplifting to my audience. I'm also making sure I keep my audience engaged so I am singing all genre of music: Gospel, Pop, Reggae, Calypso and R&B. Vocally I am very comfortable doing Pop, but I am prepared to hold the attention of any audience. I'm also working on my dancing skills to add more excitement to my performances. I also love social media so my fans can link me on Twitter, Facebook, and Instagram.
JAmusic: You've listed persons such as Justin Beiber and Michael Jackson as two child stars that have inspired you. How do you channel them when you're writing a song, recording it and performing it?
JG: I'm learning to be a better songwriter so with time I hope I will be compared to my icons. But this and everything else I do take a lot of hard work and sacrifices. It is this willingness to work hard that I emulate, the same way my idols Michael Jackson and Justin Bieber have done.
JAmusic: How have you found it best fit to balance school and your musical career?
JG: Sometimes it is very challenging but my education comes first. Managing my time is very important. I take my education very seriously, so I make sure I do all my homework. I have had to miss a few performances because they would have conflicted with school. I am on a scholarship and have to maintain a good average so my music career is secondary at this point.
JAmusic: What's your personal quote that you use as inspiration or motivation and why?
JG: "The heights of great men reach and kept..." Because I know that with hard work and dedication I will be successful. In the music industry there are many set backs, so I use this quote to help me stay focus.
JAmusic: Do you feel/think at times that your innocence is being exploited for commercial gain? Because child stars tend to have problematic early to mid-20's years as they transition from teenage years.
JG: No, not as yet! (psych). Right now I am just happy to be able to sing for my fans. I really enjoy singing and I sing for free a lot of times. My management team, which includes my parents, is very protective of me so I don't worry about that kind of thing. As of now I still have a normal childhood: I walk home from school with my friends, I take public transportation and I do all the things regular kids do. I go to church almost every Sunday so I have a strong Christian upbringing and when I get older I just need to keep God first and continue to make the right decisions.
JAmusic: There are varying views depicting what makes a song/vocal style creative; for some it's important that the artist has something to say. What will you be saying with your EP 'Tomorrow'?
JG: The first eight bars of the lead single says it all: "Grandmamma said it will be OK/ when I said I can't go on another day/ she said we will, we will find a way/ together we will fight another day/ I can see tomorrow…" It is this message of hope, togetherness, trust, and working together that I want to share with all my fans regardless to their age, sex, financial situation, struggles and disappointments. Regardless of our present situations we should be willing to try again and work harder believing things will get better.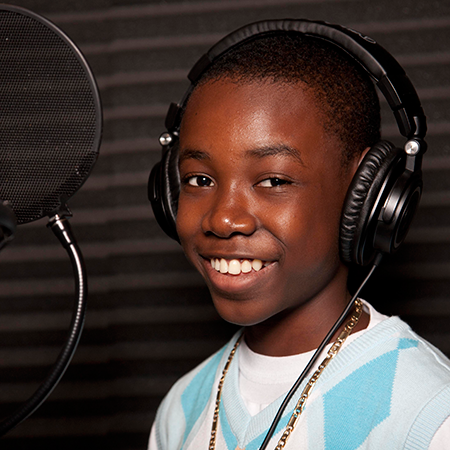 *Keep up-to-date with the latest from Jamal on his Official Website, Facebook and Twitter accounts.