"Females are still paid less but are headlining shows everywhere. I know I'll see more all-female shows in the future and the day will come when females are not seen as, "female artiste" but will be viewed in every aspect as an "Artiste". Equal!" Etana shares with JamaicanMusic.com as her hopes for female Reggae musicians like herself.
She is one of the few female Reggae acts out of Jamaica that have managed to go 'mainstream' in the male dominated Reggae industry. And, like the female Reggae stars that came before her, Etana hopes to not only empower females but also change the way the coming generation view and treat women.
Her outlook is positive, as she has acknowledged the legacy that women are leaving behind and is now herself a part of that legacy.
"Sister Nanacy, Dawn Penn, the I-Threes, Marcia Griffiths, Pam Hall, Diana King, Tanya Stephens, Queen Ifrica, Cherine Anderson, and up and comers like a Sherieta Lewis - all of these females and many more (including myself ) have shown that women do have a voice and we don't have to be naked all the time to sing or DJ (rap or chat). Some of them really did struggle hard and had to go through a lot - more than I did - but I'm happy they stood strong and kept going. I am so grateful. I bet it would be much harder for me if they didn't do their fair (and sometimes unfair) share of hard work," Etana explains.

Some of these female musicians influenced Etana's own musicality, along with some male musicians of course, such as Bob Marley, Capleton, Sly Dunbar and Freddie McGregor.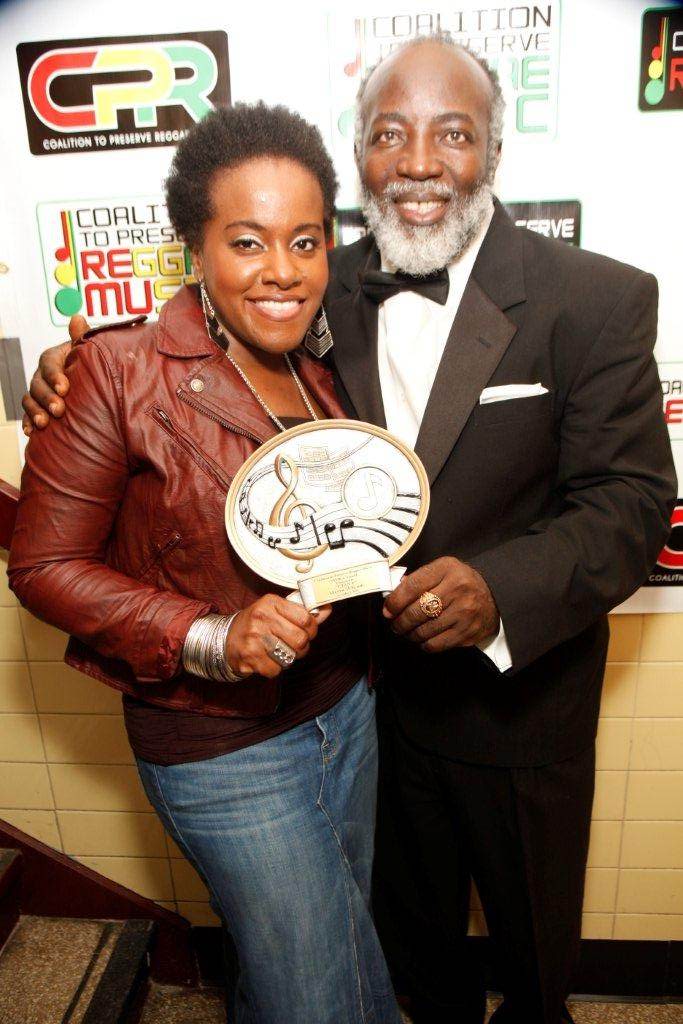 As to why she thinks there are so few female musicians in the Reggae industry, Etana wasn't afraid to reveal what she thinks are some of the industry's vices.
"Females are expected to smile a lot, have sex a lot, show a lot, accept mediocrity and say very little or nothing at all. If a female is too business oriented or straight forward, they are labeled as bitches and difficult to work with or stubborn. Some females end up getting involved with producers who promised them a lot which never works out in the end and some just simply aren't strong enough to face and fight the inevitable challenges in the business of music. I also find it funny that some chauvinistic men still believe in 2013 that women should have kids and stay home." The self-professed 'Strong One' lamented.
She will acknowledge however that there has been marked progress, as female reggae musicians have come a long way. But, in her view, there is still a long way to go.
"The great King Bob Marley said: "Reggae will always find its rightful place and its rightful people". Peter Tosh said: "If Reggae cannot be heard and felt in the four corners of the earth, then what good is it?" Reggae will be everywhere across the globe even after me. Reggae will live for generations and will be heard forever in many languages and felt by many hearts.
Hmmm I never really compared myself to anyone. I'd just say the message is still in the music and my dress style is based on my mood whether rugged or sheik it's just how I feel at the time but I'm most comfortable rugged and natural. My music is for the world and though rooted in reggae it also has some fusion. I call it world music," Etana concludes.
With her latest album Better Tomorrow still making waves on varied charts and on global tours, Etana's musical trajectory continues to etch her name among her idols and influencers effortlessly.