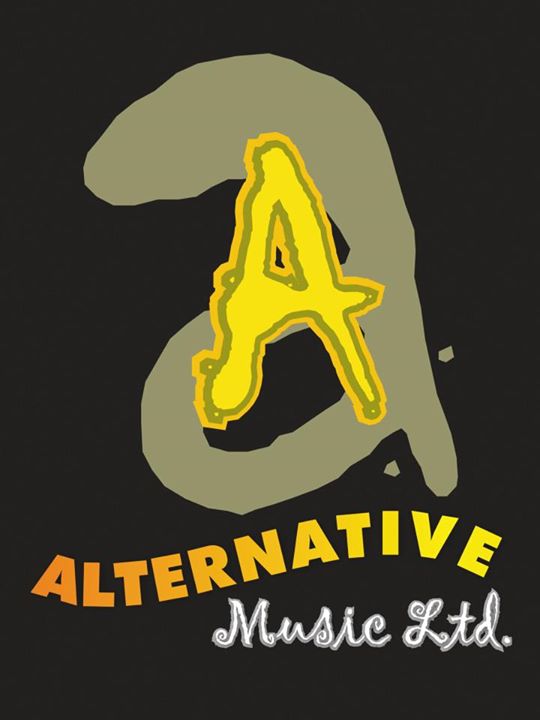 A one-stop music-related and event-related company that provides top-of-the-line equipment, it is known for delivering the best backline (in terms of quality, quantity and variety) in the Caribbean, standing vastly away from competitors.
Jamaicansmusic.com caught up with Robert "Bobby" Stewart, Managing Director of Alternative Music Ltd., to find out more about the company and his Keesing Live! concert series.
JAmusic: Could you give a synopsis of what Alternative Music Ltd. Is all about?
RS: We've been in the business officially since 1996 and are the major suppliers of backline equipment in Jamaica and the Caribbean – providing drums, bass, guitar, keyboards, etc. - basically anything that is used on stage. We also do rental of generators and PA systems; from a small room to major events; we do recordings, rehearsals, If we don't provide the service, we can tell where you can get it. But for the most part, we have it (chuckles).
JAmusic: What was that defining moment that made you say, "Hey, let's officially start Alternative Music"?
RS: Throughout the years I had played with various groups. Basically, being a musician you're exposed to what I call "lousy equipment": each time we went on stage we'd have a drum set without the proper skins and every time we'd have a major show like Sunplash or Sumfest or Jazz Festival, we'd always have to be importing equipment, so it was the obvious business for me to undertake. My idea was to supply this need and so I went into the backline business, as it was a natural progression for me as a musician. Now we have over 60 keyboards, more than 20 bass and guitar amps, and 7 drum sets, and some vintage equipment - for example, the Hammond B-3 organ and the Rhodes piano, no one else has these things and they are hard to maintain. We have an in-house repair technician, so if we're on a location and any damage takes place or something is missing, we can repair right away.
JAmusic: Let's talk a bit about Keesing Live! why did you decide on starting this live concert series?
RS: I guess it's that part of my heart where I want to continue the live music scene. What I find is that most live events are expensive to undertake and not a lot of persons can afford to hire a good PA system or good backline, so a number of these events you see around town will have a faulty set-up and won't reproduce good music, or music the way it was intended to be heard.
I have the venue - and I think it's a beautiful venue - to have this sort of thing. It's my desire to take persons into an atmosphere where you have good, clean music; one that you can take your grandmother or your grandson to and enjoy the moment. We are also streaming the event overseas and you find that a lot of our live events are "R" or "X"-rated, which at times show a negative side to Jamaican music experience. So I'm choosing some of our best talents to showcase Jamaican music in a positive way. So far we've had the Live Wyya Band, Duane Stephenson, C-Sharp Band, and Charmaine Limonius, and these are some of the crème de la crème. Next up we have Chalice and soon we'll have Sly and Robbie and their crew. So we're trying to put to the forefront the best that Jamaica has to offer. And that's the main reason for having Keesing Live!.
JAmusic: Do you feel as though the live music circuit had fallen off in the last 10 years and is, in more recent times, making a major comeback?
RS: Live music never died you know, so I wouldn't say we're just bringing it back. But again, the cost to put on a live event is so high and I find that it's very difficult to get sponsors if they don't feel as though it is guaranteed to pull major crowds. So that's really one of the reasons why you wouldn't see many live shows taking place. But I'm sure if I were doing a more dancehall vibe setting – and I'm not knocking Dancehall – but more persons would want to jump on board with the Keesing Live! series. I think the biggest deterrent right now is the cost; any live event that will go to the extent that we do will certainly cost a couple of hundred thousand dollars well to produce, but we are at an advantage because we already own the PA system and the instruments and the venue.
JAmusic: Would you say you'll lean more towards a Reggae-fuelled event as opposed to a Dancehall one?
RS: There are a lot of Dancehall artistes who seem to feel that it's mandatory to go "X"-' rated with their material. There are only a few who can perform for a good 30-45 minutes in front of children, and their material is okay enough for parents to allow their kids to listen to. The Keesing Live! venue is still considered a residential area and we have to be careful of the type of music we carry here because you don't want to upset the neighbours. So far, our neighbours are quite happy with the music coming out, so I'm good with that. And the thing is, when you have a Dancehall session, you start later than normal …most Dancehall acts don't really come out until 1 a.m. and my functions finish by 11:30 p.m. / 12 a.m., so we cannot and will not disturb my neighbours unduly. We should be able to hug and kiss them the next day and it's all good. So in that aspect, yes, we do lean more towards Reggae than Dancehall.
The next Keesing Live staging is to take place August 31. You can stay up-to-date with the happenings here.