This amalgamation resulted in the Ziggy Marley Artist Scholarship, which will act as an annually award to the most deserving applicant for LAMA's music degree programmes.
"It is a great honour for LAMA to offer our incoming students such a prestigious scholarship in Ziggy Marley's name," explained LAMA President Tom Aylesbury.
Marley's scholarship is added to the coveted Charles T. Aylesbury Memorial Scholarship, Al Jarreau Scholarship, as well as each department's "outstanding" performance scholarships.
On August 21st, the music college hosted Marley and Grammy-winning producer Native Wayne Jobson for its new #LetsTalkMusic series; a private, invite-only event to be hosted every quarter for students, alumni, and associates.
Aylesbury noted that "It is fitting that Marley, joined by Jobson, [were present for] LAMA's inaugural #LetsTalkMusic series. Both are extremely successful and passionate about music, and will provide an invaluable learning experience for our students and alumni."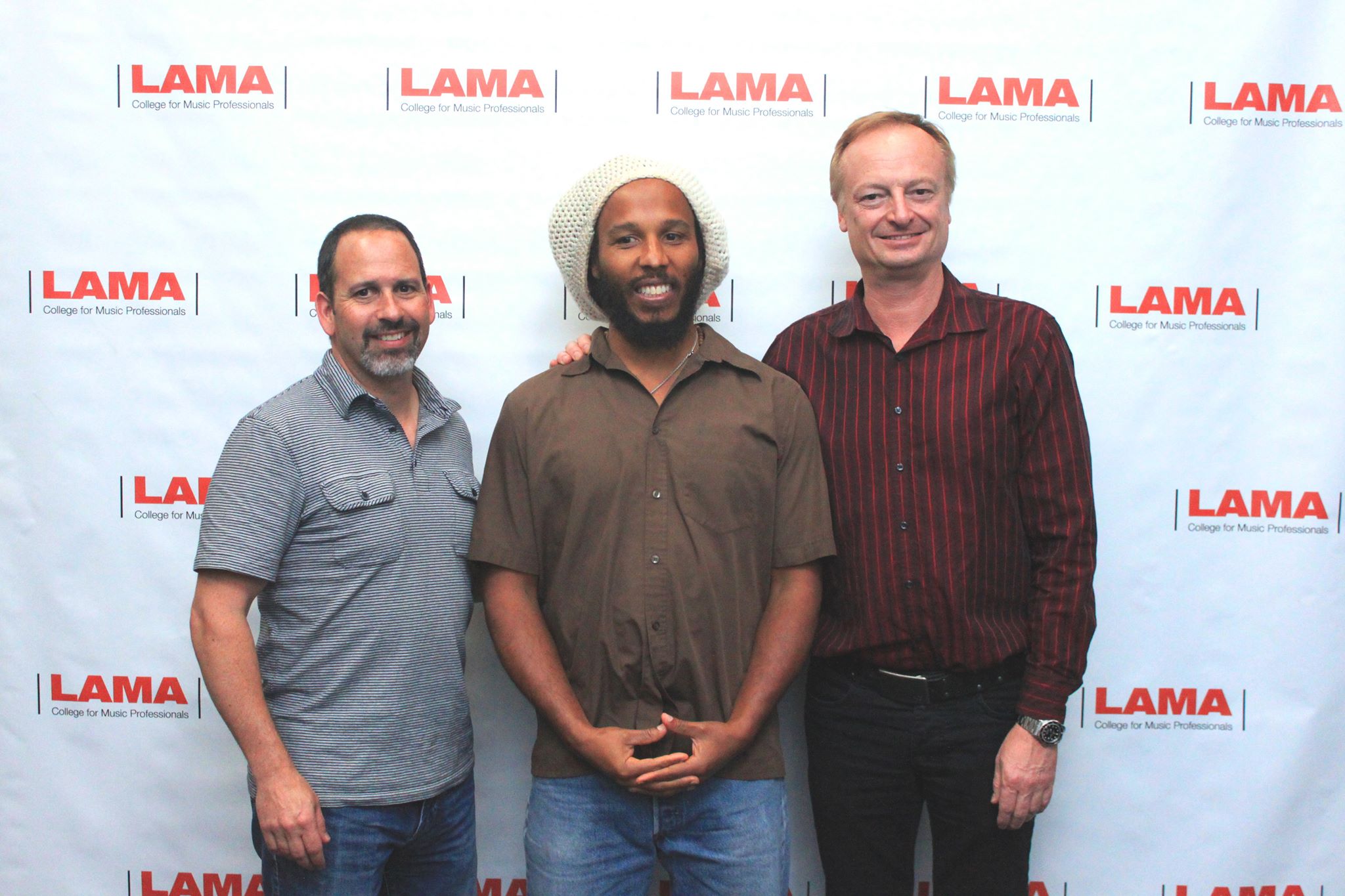 [LAMA VP Mike Packer, Ziggy Marley and LAMA President Tom Aylesbury]
Check out the Ziggy Marley, Native Wayne Jobson interview for LAMA's #LetsTalkMusic Series below;
For more information, please visit www.lama.edu, call 626-568-8850 or e-mail info@lama.edu. LAMA is located at 370 S. Fair Oaks Ave., Pasadena, CA 91105.