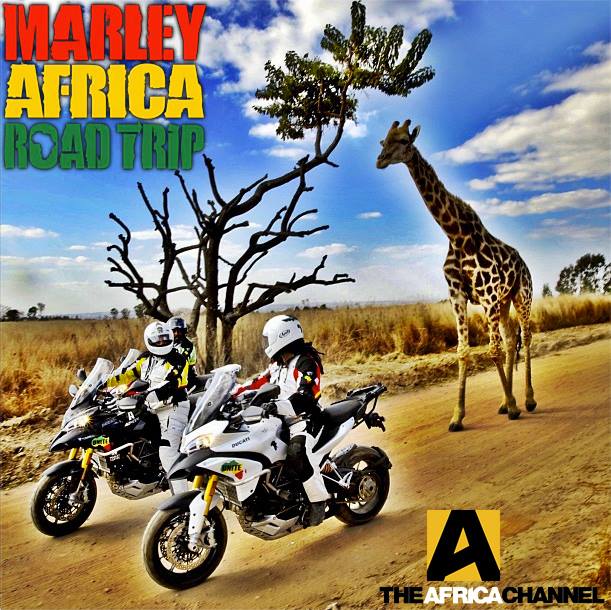 In the summer of 2010, the Marley brothers took a trip to South Africa, 30 years after their father performed at the Independence Concert in Zimbabwe; the captivating journey was documented and resulted in a fun and powerful series.
The documentary, directed by David Alexanian - who filmed Ewan McGregor's motorcycle trips the Long Way Round and Long Way Down for the BBC - captures the highs and lows of this cruising, fully-charged voyage as they travel on motorcycle to reconnect with their father's legacy.
Speaking with Cassandra Rowley for SA Men, Ziggy Marley explains "You know, all three of us are fans of motorcycles, and the experience of riding a motorcycle is very mental. It's very conscious."
He further explains that he thinks his father would certainly be proud of the long way South Africa and come. "Yes I think he would have been happy, you know South Africa has come a long way since from when he was concerned about the situation. But I think he'd be concerned about what the next move would be, we've accomplished only part of the goal that has been set by the dreams of many African forefathers, even my own father. The next part of that dream is to see a united Africa in even more of a significant way than what it is today, that would have been the next part of his accomplishment."
Check out the trailer of the series below: