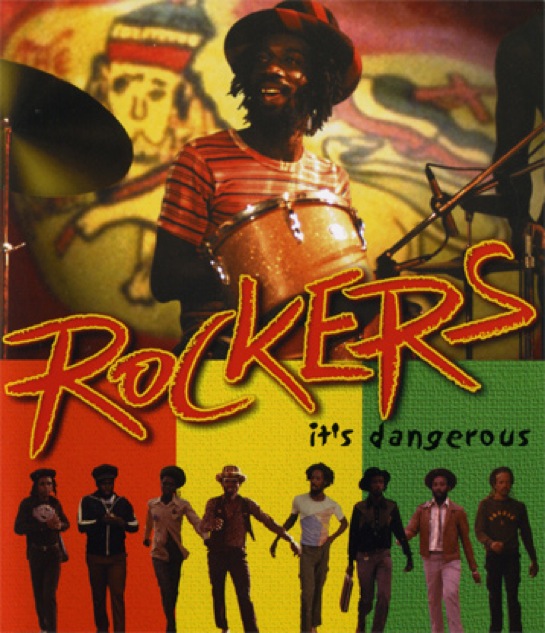 Staring several Reggae legends including drummer Leroy "Horsemouth" Wallace saxophonist Richard 'Dirty Harry' Hall, bass player Robbie Shakespeare, Jacob Miller, Big Youth, Dillinger, Burning Spear, Kiddus-I and Gregory Isaacs, the 1978-released film directed and produced by Theodorus 'Ted' Bafaloukos and Patrick Hulsey respectively, arguably has positioned itself as one of those 'must-watch' Reggae films.
Rockers was originally to be released as a documentary but blossomed into a full-length feature showing the Reggae culture at its peak.
"My aim in the film was very simple: From the beginning I thought of it as a song, and so the issue was not what to include, but what I would leave out. I had to choose. You can't fit everything in a film," explained Bafaloukos in a 2010 interview with Tassos Brekoulakis of vice.com.

"My grandmother, who had never gone to school and was a wonderful woman, would watch me draw when I was young and say, "This is too loaded," if I had put in too many elements. In my case, I tried to stay within a certain framework and I did not see myself as a filmmaker, but generally as an artist.
"What was interesting about the film is that everything was done in reverse: I did the casting first, then I picked the locations, and in the end I wrote the script. They all play themselves. What they say is very simple, even the plot is very lean. I had lived on the island for a while, so I didn't want to shoot a documentary—anyone could do that.
"I wanted to make a movie on Jamaica's music and include everyone who was there, except Bob Marley. Because he was already a big star and it would become a film about Marley. He would definitely overshadow the other musicians, who were his equals or better, and I didn't want that. I have nothing against Marley, but I really believe that Burning Spear was great, and the same goes for most musicians in the film. For different reasons. I managed to get all the good musicians to take part in it and I think I captured that music at its best moment."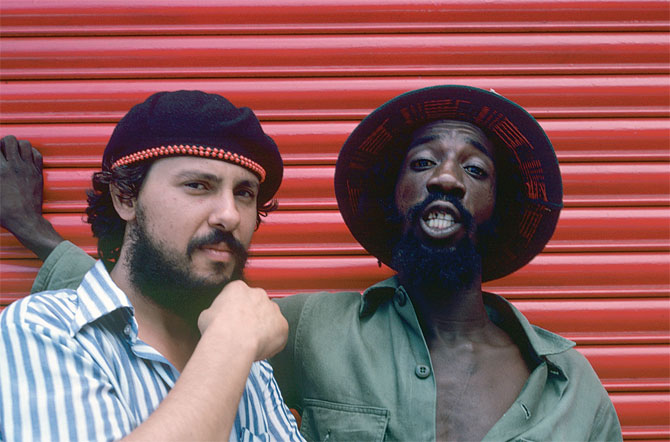 [Ted Bafaloukos and Leroy Wallace in downtown Kingston, 1977]

Rockers showed the real life of the Jamaican people and their poverty-riddled lifestyle all while highlighting the booming Reggae culture. With a storyline that followed the life of a jobless drummer, who lived with his woman and children in the slums of Kingston, Jamaica, viewers were treated to a visual rollercoaster ride as he vies to make a name for himself in the Reggae business.

Being the challenging task to enter such a field, our protagonist turns to starting his own small distributing business which resulted in much tug-and-pull from 'the powers that be'.

"My wife and I drove 400 miles from LA (Los Angeles) to see it at the Castro Theatre in San Francisco in 1980, and it was worth every dollar of gas and mile of travel," Roger Steffens reminisced with the Jamaica Observer recalling the full house turn out being "slack-jawed and spellbound" by Rockers' spontaneity.

"It really holds up terrifically well. Alongside The Harder They Come, Rockers stands as one of the two best reggae musicals ever made," proclaims Roger Steffens.

Check out snippets from the movie below;